ARMANI EXCHANGE WATCHES AND JEWELLERY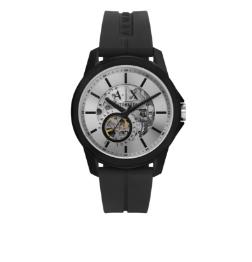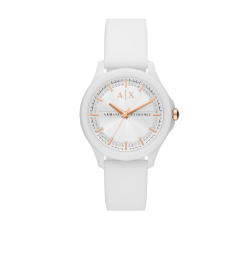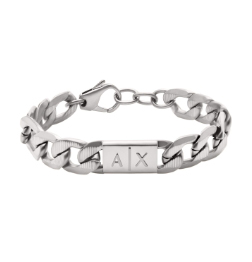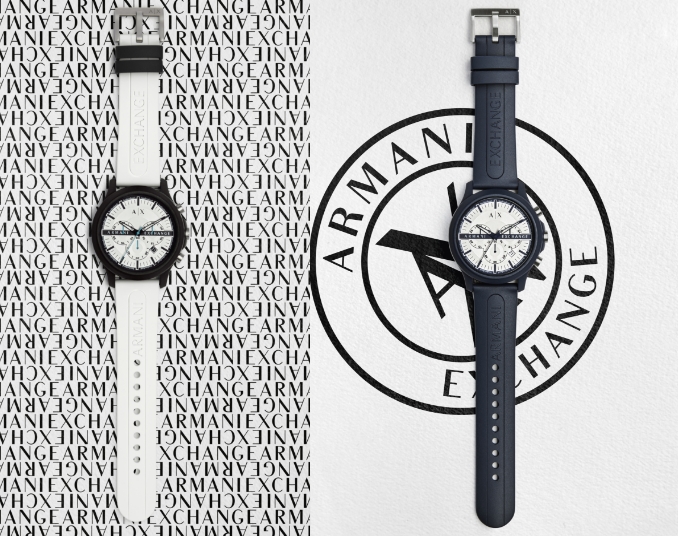 HAMPTON SPORT CHRONO
All the prestige of an automatic movement.
All the style of A|X.
SHOP NOW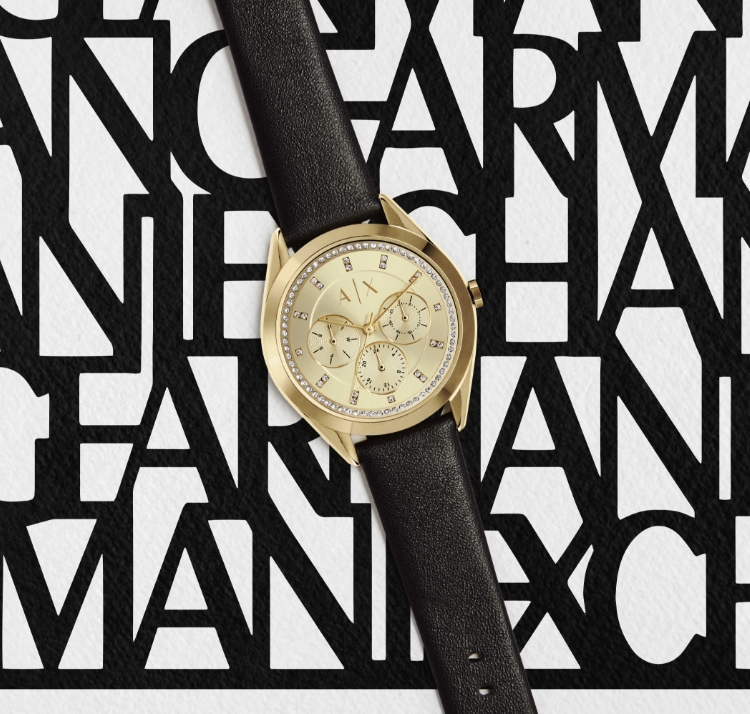 LADY GIACOMO
With a case made with at least 50% recycled
stainless steel for an earth-friendlier style
choice.
SHOP NOW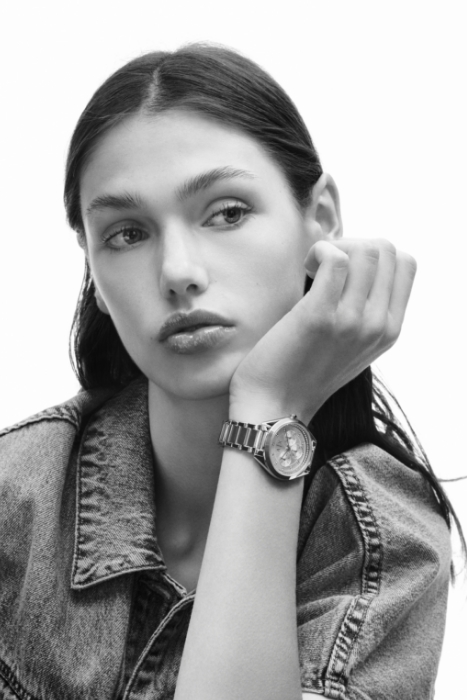 Armani Exchange Watches for the Fashion-Forward
You've got an upscale style that refuses to blend in with the crowd. Armani Exchange watches make your favourite high-end fashions accessible—so you'll never have to settle for anything less than what your individuality craves. Unforgettable A|X watch designs for men and women take your look to new levels. As you push boundaries and go where your creativity takes you, these accessories will help you reach your destination.
Armani Exchange watches, smartwatches and jewellery give you plenty of options to switch up your style and keep your flair fresh. From classic chronograph timepieces to a modern bracelets, A|X accessories adapt to the needs of your metropolitan free spirit. Step out into the city with a new level of confidence as these innovative designs bring out the best in you. Browse A|X watches in stainless steel, leather and silicone to find the piece your wrist has been waiting for.
A|X Watches Bring Art to Every Lifestyle
You're someone with plenty of passions, and A|X watches are here to help you pursue them. With these A|X power accessories, you can express yourself while exercising your creativity in any number of ways. Bring a little sparkle into the studio with an Armani Exchange watch. As you apply the brushstrokes or assemble a mood board, these pieces will empower you to complete a masterpiece. Your A/X watch will also keep you on schedule as you hone your craft. Show up on time looking great with a statement piece at band practice or on stage. You'll feel confident and ready to shine in these modern designs that harmonize perfectly with any outfit. Even in a 9-to-5 setting, these accessories bring artistry to the everyday. Armani Exchange watches reflect your creative genius in the way you carry yourself in presentations, negotiations and beyond.
An A|X smartwatch is just like you: capable, finessed and ready to break down style barriers. In these smartwatches, technological innovation and fashion go hand in hand. You'll love how functionalities like smartphone notifications, activity tracking and untethered GPS keep you connected despite your busy lifestyle. Hybrid and touchscreen designs add efficiency while staying true to the suave city style of Armani Exchange.
Capture Your Personal Style With Armani Exchange Watches
Being on the pulse of the latest trends is something that comes easily to you. You know what's current and you know just how to fit it into your timeless personal style. The great news is that your Armani Exchange watch will have no problem meeting your ahead-of-the-game aesthetic. Browse unique options at Watch Station for easy access to every design that catches your eye. While you're there, you can even share your great taste with a loved one by choosing an A|X watch to gift. For graduations, anniversaries or simply to say "I'm thinking of you," A|X pieces send just the right message. And there's no better way to mark a special occasion than with Armani Exchange jewellery. Start exploring all of the exciting pieces available at Watch Station for him and for her.