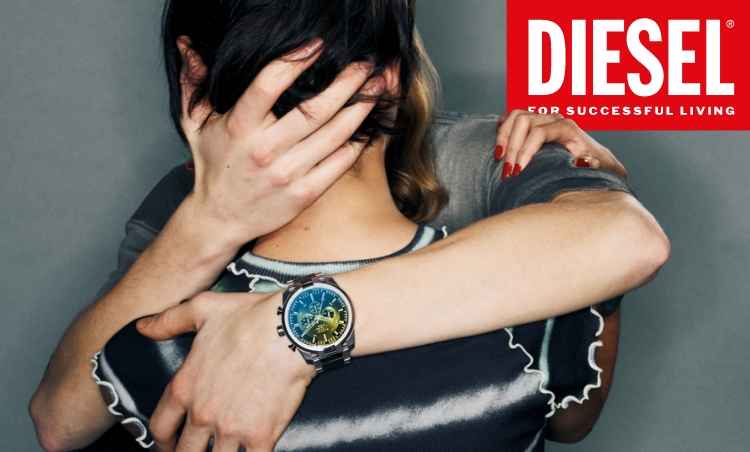 DIESEL WATCHES AND JEWELLERY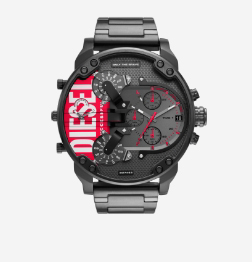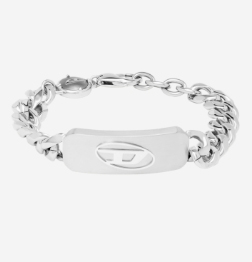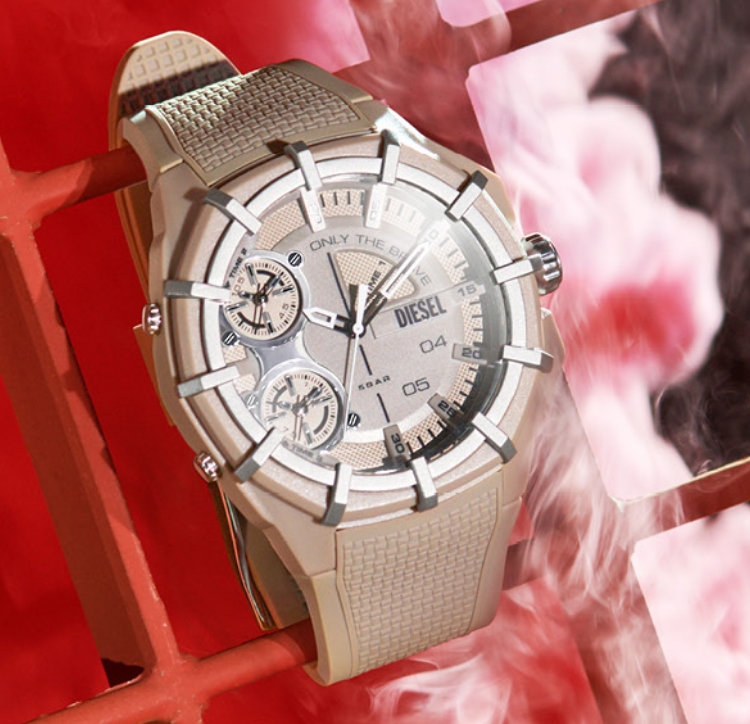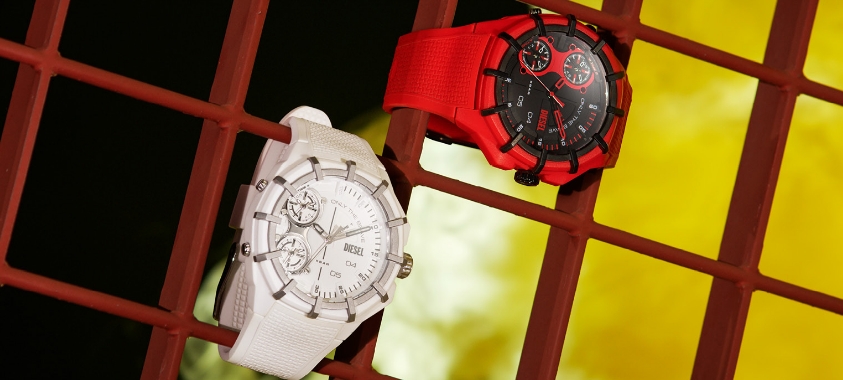 IT'S TIME TO GET REAL
Modern timepieces with attitude: Multiple-
timezone movement, soft-silicone case
straps that offset and balance a rigid form.
SHOP FRAMES
Diesel Watches Amplify Your Confident Style
Marching to the beat of your own drum has never been easier than with a bold, exciting Diesel watch. Bright colours and standout details combine perfectly to complement your creative outlook. As a trailblazer, you're always searching for the latest way to show off your authentic and assertive style. Find what you're seeking at Watch Station International with plenty of groundbreaking watches by Diesel. You'll be able to easily shop the latest trendsetting designs with Diesel watches in your favourite colours, materials and movements. Take it up a notch with a futuristic smartwatch, and add in some eye-catching jewellery as well. A collection of these styles is waiting to be explored. All that's left is to decide what statement you'd like to make with your cool new accessory.
Watches by Diesel Level Up Every Moment
You like to make a statement and are unapologetic when it comes to showing off your style. Watches by Diesel are the ideal accessories to bring your unique vantage point into your day-to-day. A bold range of colours adds excitement and personality to any wardrobe. Whether you prefer an outfit bursting with every colour of the rainbow, or one bright focal piece in a neutral ensemble, a Diesel watch can do it all. But colour isn't the only thing that makes these accessories shine. Enlarged watch faces with one-of-a-kind details are iconic characteristics of each Diesel watch. Unique construction and compelling dial designs elevate these pieces out of the ordinary. No matter what type of design speaks to you, you'll always know these timepieces will display your most authentic self.
The best part of these get-noticed accessories is that they will look great on any wrist, on any occasion. A Diesel watch is your companion, on a day for getting stuff done and in an evening for living life to the fullest. It's no secret that watches by Diesel reflect every inch of your playful and creative personality. But these never-boring pieces can add excitement to your to-do list as well. Diesel's variety of smartwatches are here to help connect you to what matters. The future is the focus in these wearables, with speakers, GPS, smartphone notifications, heart rate tracking and other helpful features. For every goal, dream or task, a Diesel watch will help you achieve it.
Accessorize Unapologetically With Diesel Watches
When you put on any of our Diesel watches, you set an empowered tone for yourself and the day ahead. Another great way is with a memorable jewellery piece from Diesel. Masculine necklaces, bracelets and other jewellery items upgrade your look and set you apart from the crowd. Simply layer on a stainless steel bracelet or signet ring to instantly display your elevated style. These Diesel jewellery pieces and watches and every other exciting accessory you've been looking for can be found when you browse Watch Station's convenient selection. Begin exploring the Diesel DNA and shop your favourite standout styles today.