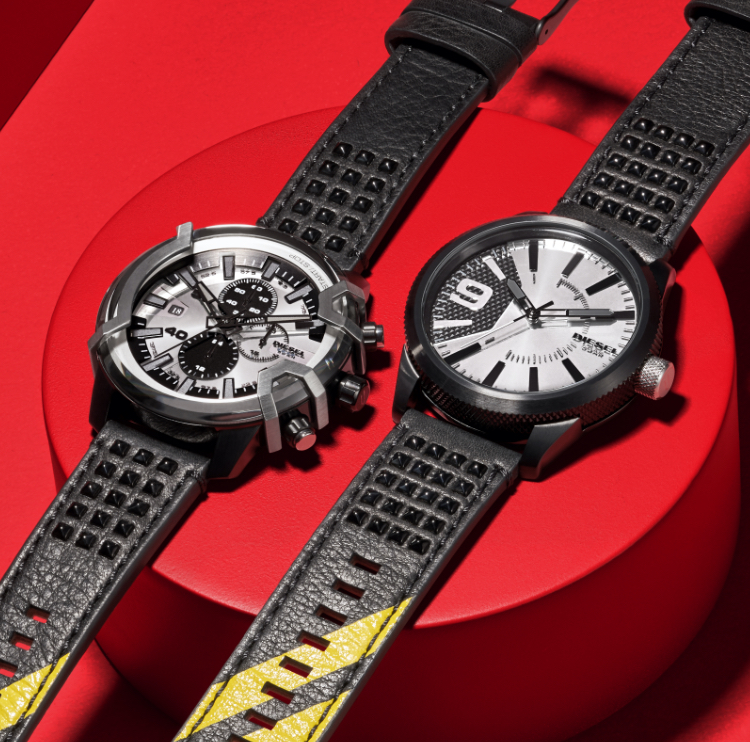 URBAN PUNK
Diesel's punk past lives on in the core values of the brand; non-conformist and self-expressive, unafraid and authentic.
SHOP DIESEL
Apple Watch® Bands for Diesel
It's time to switch things up. Where will you wear?
SHOP BANDS
CLASHER
A clash of movements brings together two distinct eras of timekeeping in an intense hybrid of industrial and digital.
SHOP DIESEL