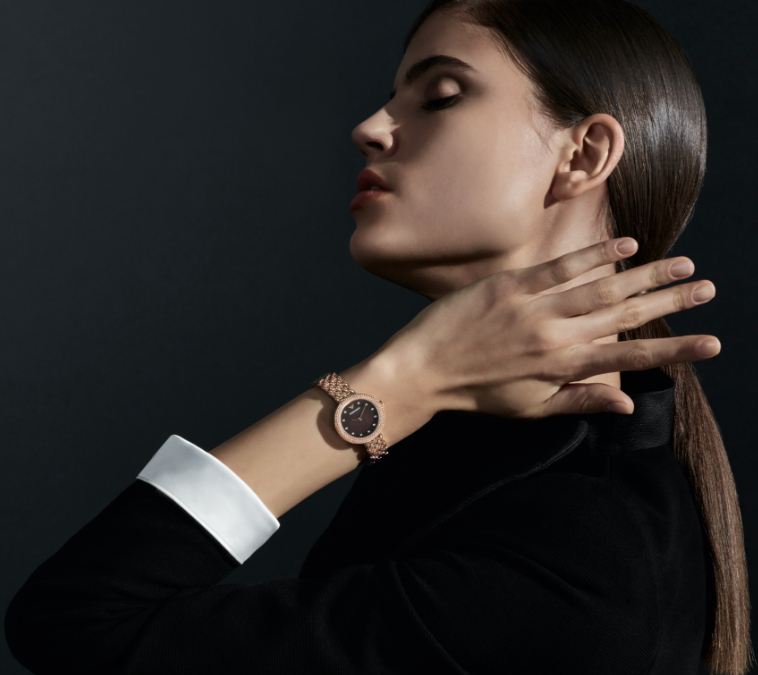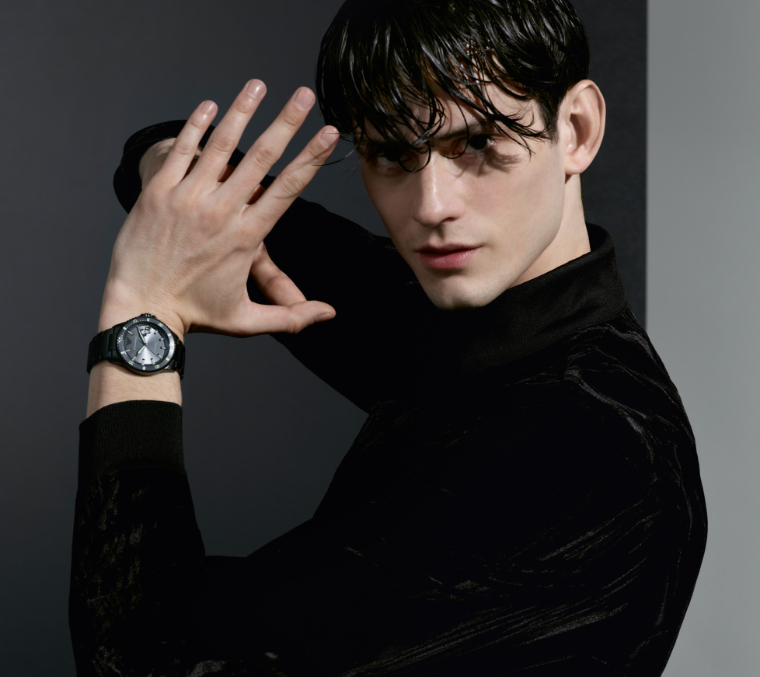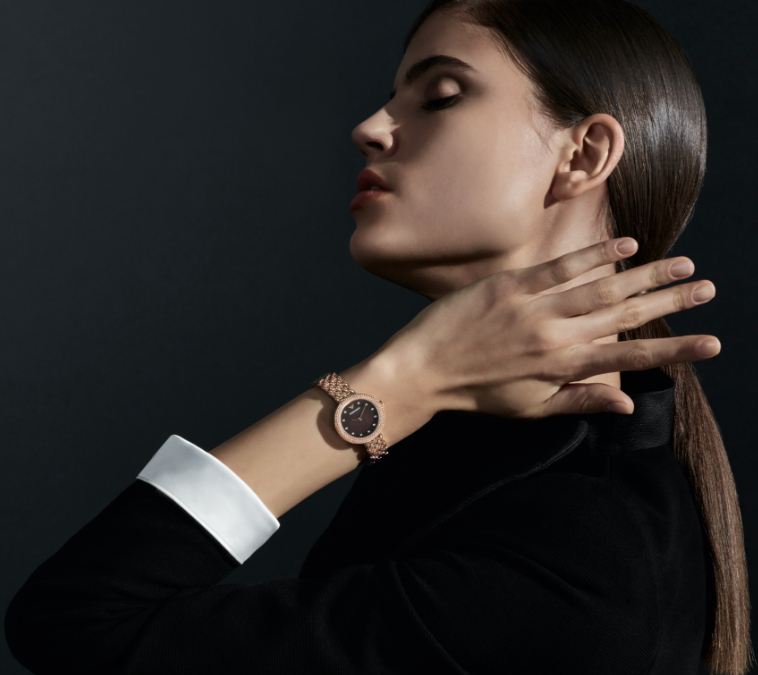 Launched in 1981 with a new democratic attitude toward fashion, Emporio Armani offers contemporary designs with a metropolitan energy and free-spirited nature reflective of today's youth.
SHOP NOW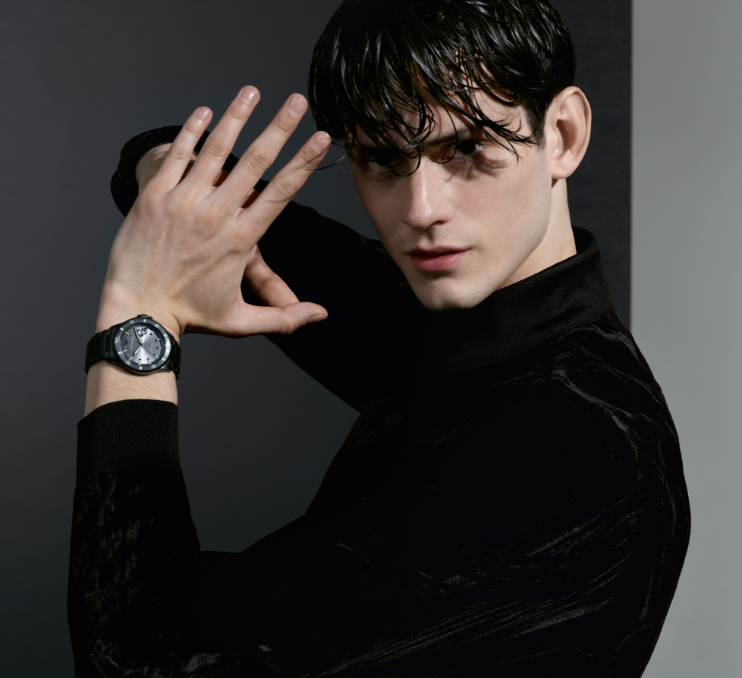 EMPORIO ARMANI WATCHES & JEWELRY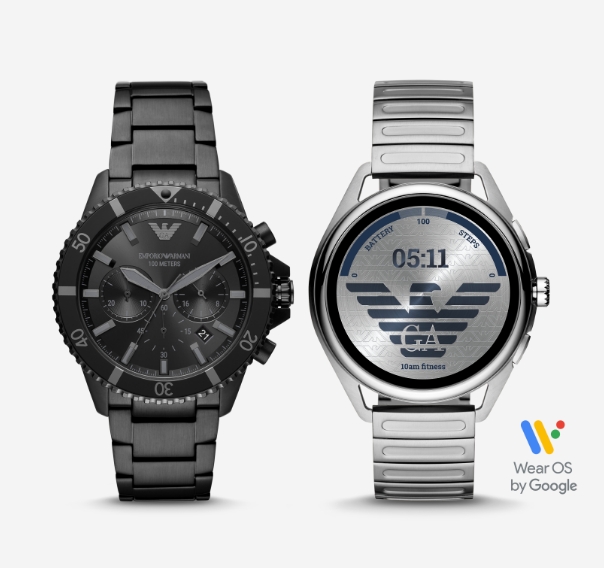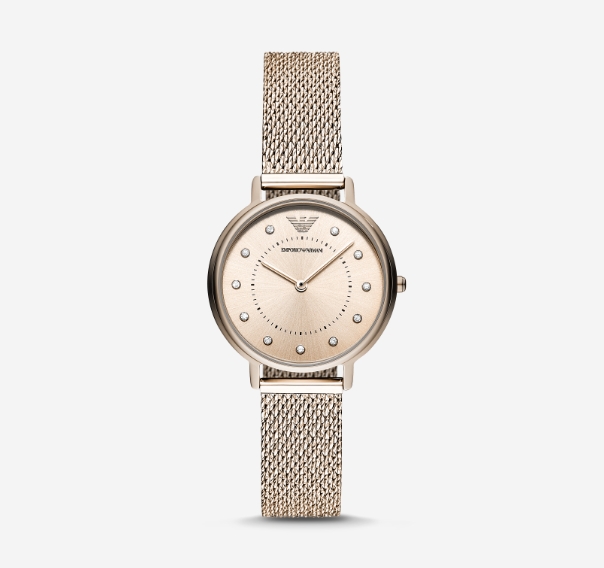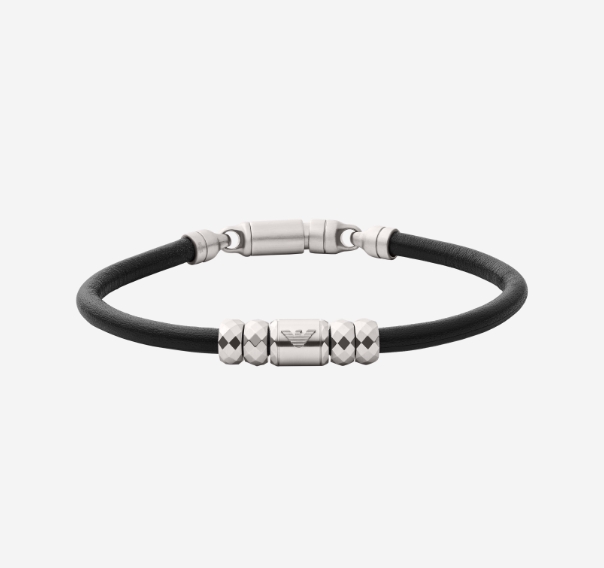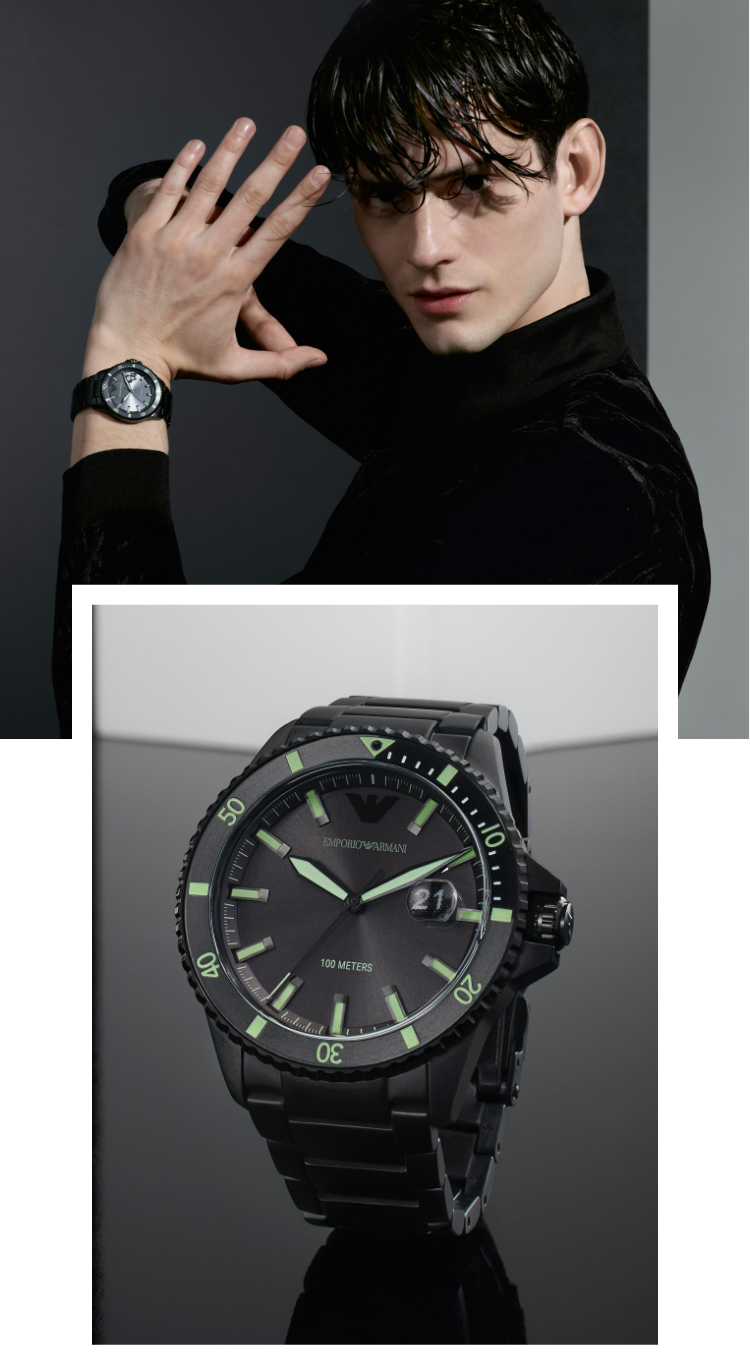 OUR LATEST
OBSESSION
A fresh fall take on sporty style, Emporio Armani debuts a new chronograph movement on best-selling dive-inspired watches featuring rotating tachymeter toprings and a seasonally-inspired color palette.
SHOP MENS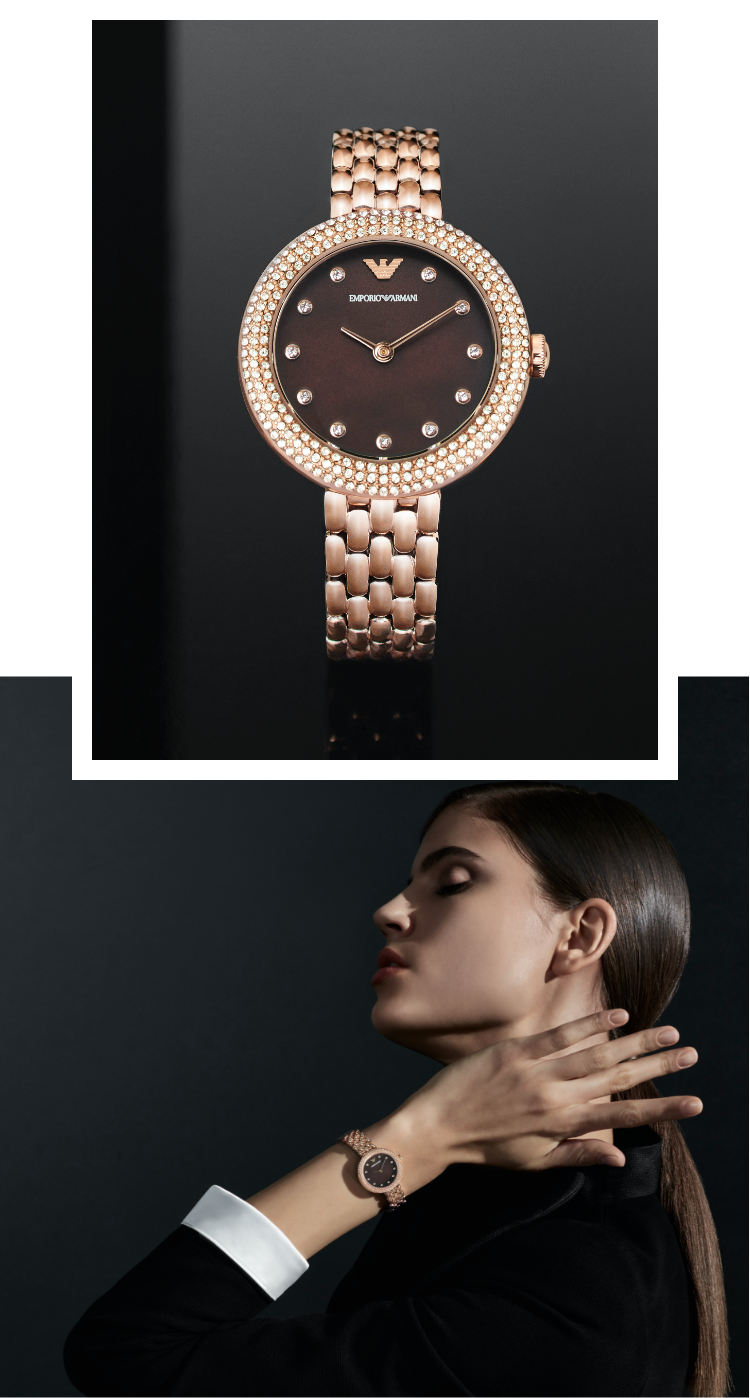 MOST WANTED
Emporio Armani's signature watch style is introduced in a smaller 22mm case size, while sparkling toprings and innovative bracelets in this fall's must-have fashion colors offer contemporary glamour in petite and classic 30mm styles.
SHOP WOMENS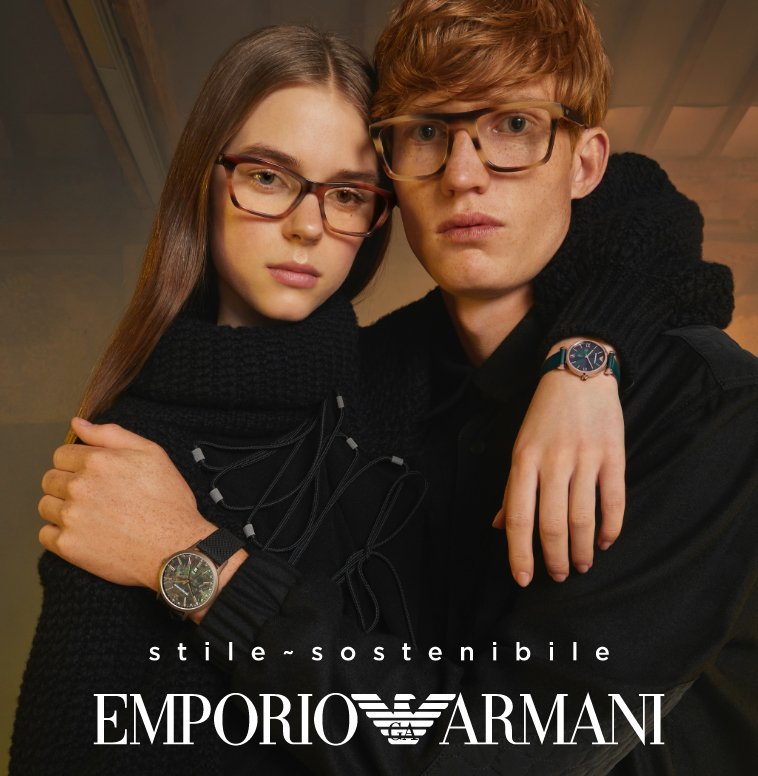 INTRODUCING
EMPORIO ARMANI'S SUSTAINABLE CAPSULE COLLECTION
Inspired by nature and sourced from responsible materials, Emporio Armani's sustainability capsule integrates contemporary Milanese fashion and eco-friendly practices into a must-have line of modern timepieces.
SHOP WATCHES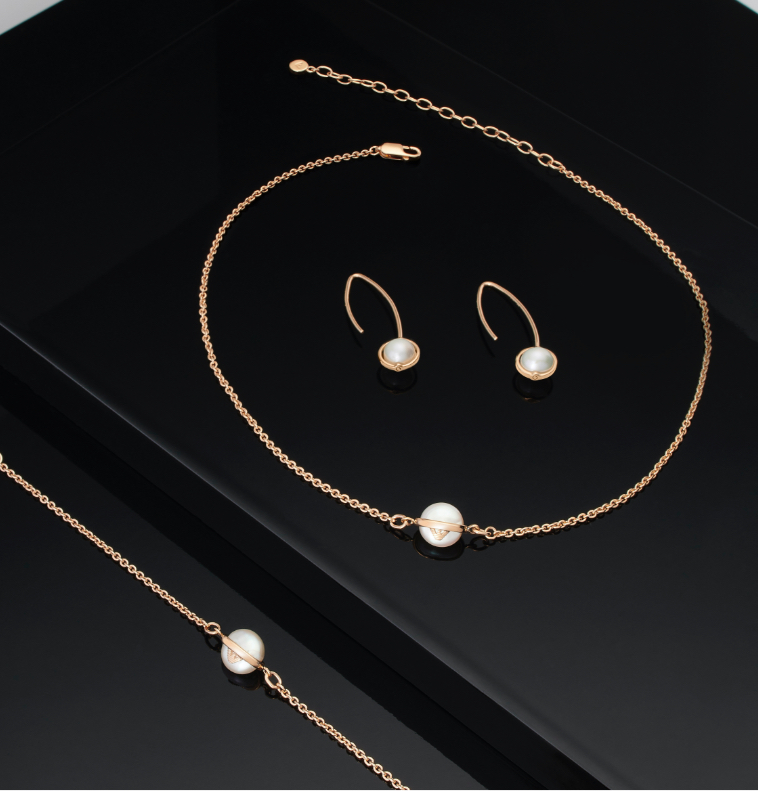 CLASSIC PEARLS
MADE MODERN
New delicately-sized accessories showcase a perfect blend of classic design and contemporary Italian style with baroque cultured freshwater pearls, rose gold-tones and pavé details for a distinctly Emporio Armani look.
SHOP JEWELRY
Emporio Armani Watches For Dynamic Fashion Icons
Your style is equal parts casual and luxury. You can appreciate a slow-moving schedule as well as the hustle and bustle of the city. You like having the option of dressing up and dressing down depending on your mood. Emporio Armani watches, smartwatches and jewelry are the lifestyle pieces you need to complement your unique style. Armani watches are crafted with aesthetic elegance that makes every look a standout one.
Signature Emporio Armani details and designs can all be found at Watch Station International. Armani watches, smartwatches and jewelry are all featured on site – giving you easy access to browse your favorite Emporio Armani designs and take advantage of incredible sale prices. Rediscover classic watches you love and new designs to fall for at Watch Station today.
Armani Watches Keep You In The Know
An Armani watch is designed to help you stay on schedule. From long days at work to nights out in the city, your days are a combination of fun and responsibility. At times it can seem overwhelming to handle it all, which is why the Emporio Armani smartwatch is designed to help you do it all in style. These innovative watches effortlessly combine the true EA spirit with modern tech. Reflecting the optimism of a carefree attitude and the reliability you need, these watches help you stay connected to what's important without being tied to your phone all day. Special features of the EA smartwatch include a built-in speaker, Google Assistant, music control and smartphone notifications. The Emporio Armani smartwatch helps you stay connected and look good while doing it.
Add Subtle Style With Emporio Armani Watches & Jewelry
Every look needs that extra little touch to take it over the top, and that extra touch is usually jewelry. Create a layered look by pairing your Emporio Armani watch with a shining bracelet for a look that's ready for casual days and exciting nights. Whether it's a subtle necklace, bracelet or ring, or a statement-making piece, your jewelry says a lot about your personality and style preferences. Lively and dynamic, EA jewelry helps take your look to the next level without taking it over the top. The timeless designs of these jewelry pieces enable you to wear them for as long as you love them, while modern trend details make them perfect for the here and now. Discover new ways to enhance your favorite looks with Emporio Armani jewelry from Watch Station.
Shop Emporio Armani watches from Watch Station International and make it easy to find great deals on your favorite designer watches. From full price items to deals and sales that are hard to find, Watch Station makes purchasing Armani watches fun and easy. With men's and women's styles available, you're sure to find something for yourself and your friends. Bold yet timeless, classic yet modern, Emporio Armani watches are the unique touches you've been looking for.
The uninhibited spirit of Emporio Armani is infused into each piece, giving you unparalleled style everywhere you go. You're free to show off your style like never before with EA watches, smartwatches and jewelry. Shop the wide selection of Emporio Armani watches today at Watch Station and discover the EA difference.