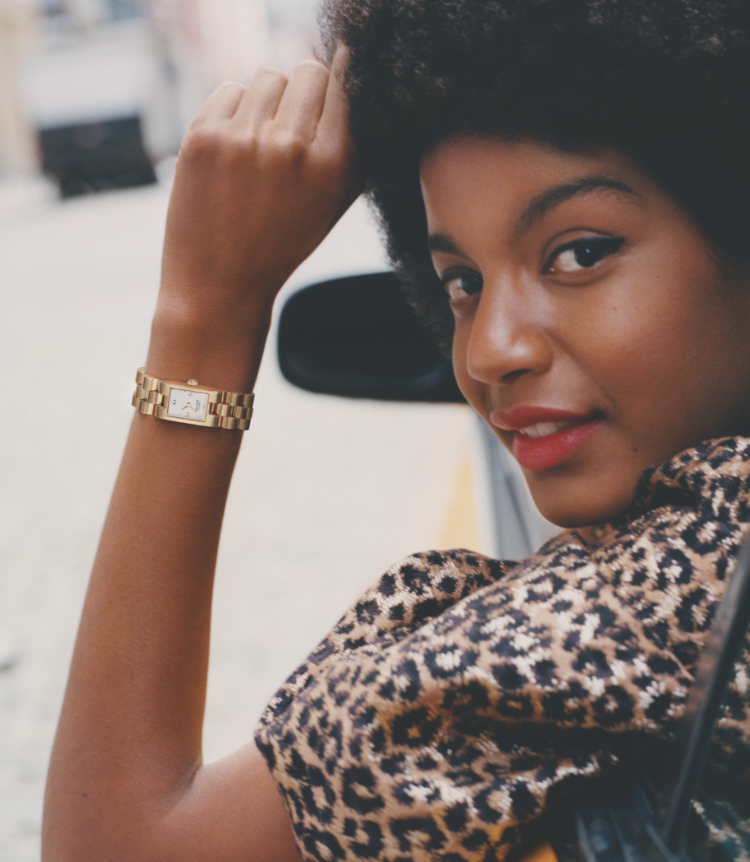 kate spade new york is a celebration of women across time zones, generations and style creeds who are living their individual lives to the fullest.
SHOP NOW
FIRST-EVER
Bumper
Compatible with your Apple Watch®, new kate spade new york bumpers spark attention in rose gold-tone glitter and tortoise-shell designs.
SHOP APPLE® ACCESSORIES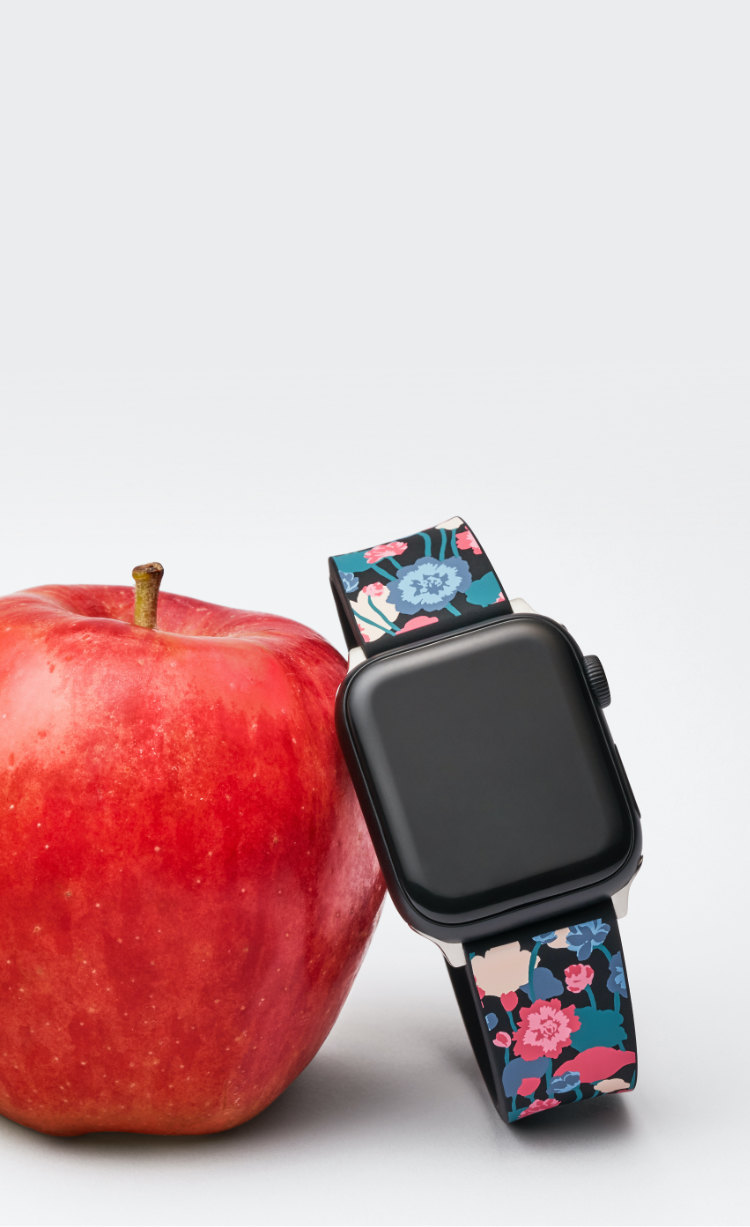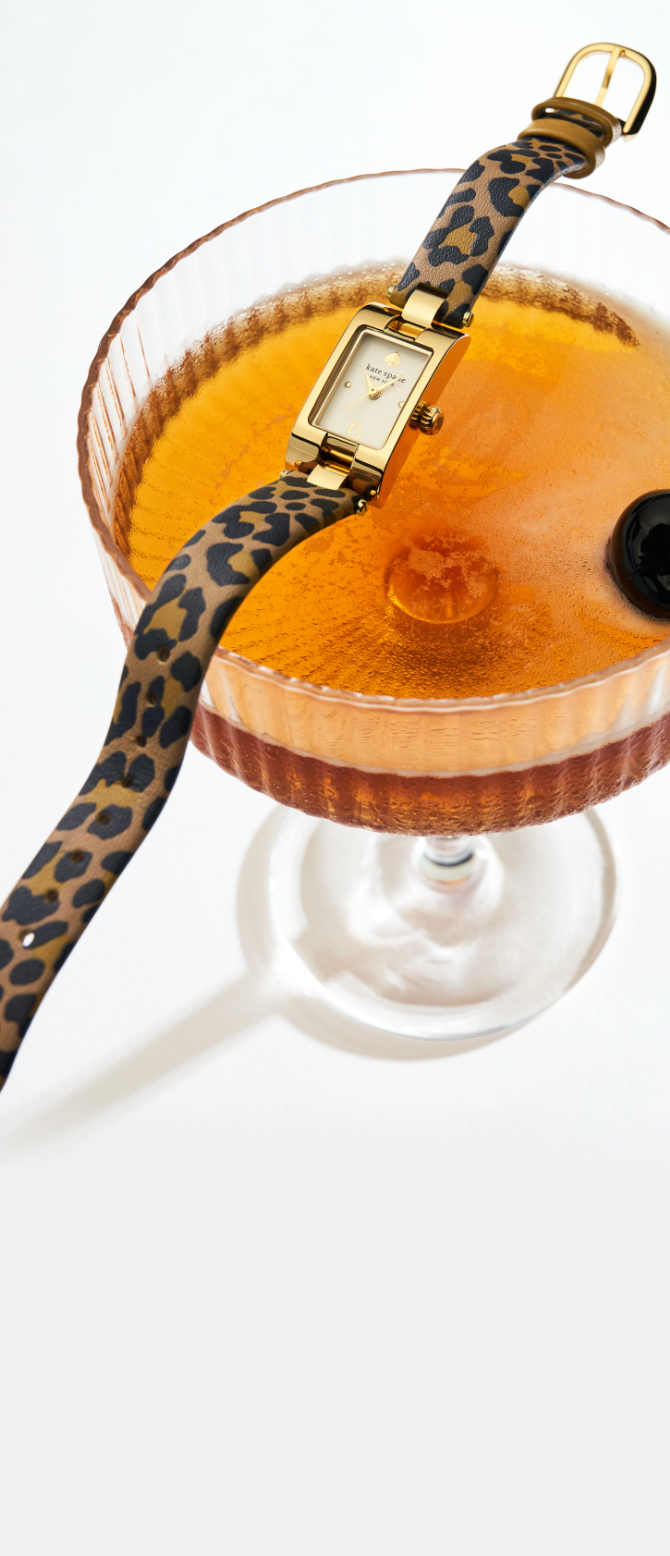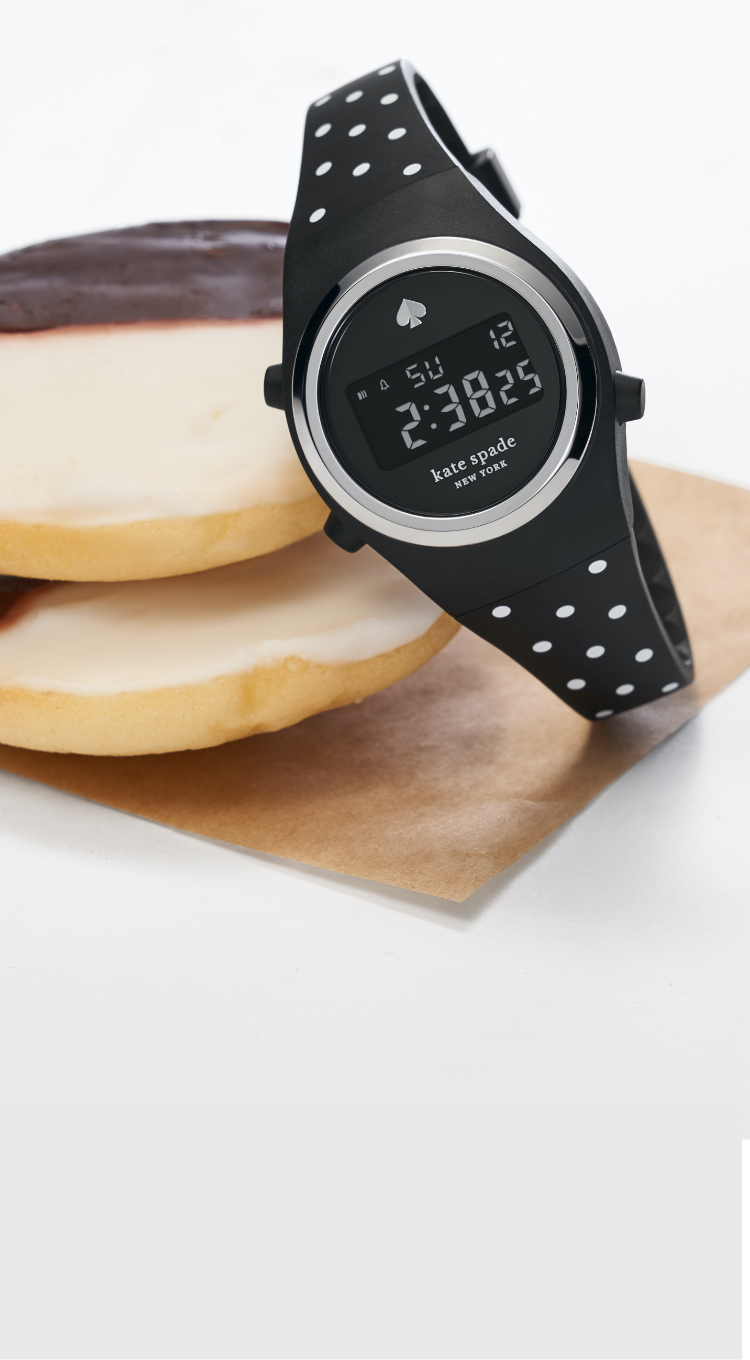 Kate Spade Watches Celebrate Who You Are
Celebrate who you were made to be and each of your unique accomplishments in life by shopping kate spade watches from Watch Station International. These chic, sophisticated and feminine timepieces will add an extra playful pop of personality to your everyday looks. You've worked hard to get where you're at and you're working hard to achieve your next goal – treat yourself to a delicious watch by kate spade and make everyday a party.
Your life is full of dreaming big dreams and achieving big goals. We believe you can do it all and look good while doing it. That's why we've made it easy to shop kate spade watches and smartwatches all in one place – Watch Station International. Whether you're looking for an everyday staple or something fun to break out for special occasions, our watches by kate spade fit the bill.
Watches by Kate Spade Made For Every Woman
If there's one thing we know for sure – besides designer watches and jewelry – it's that each person has unique taste all their own. Some women are totally vintage, others are all about freedom of expression, some love the corporate look while others are all frills, tomboy chic or a combination of a little bit of everything – whatever your style preference, kate spade watches are for you. Playful dials, sturdy stainless steel, soft leather and so much more go into making the perfect kate spade watch. No matter what your style preferences are, kate spade watches allow you to show as much or as little personality as you want. They easily transition from the office to happy hour without skipping a beat – adding plenty of charm and confidence to any look, day or night.
If you're looking for a watch by kate spade that has an extra splash of personality and fun, a kate spade smartwatch is where it's at. Equipped with customizable watch faces, Google assistant, activity tracking, smartwatch notifications and so much more, these smartwatches give you the latest technology alongside the latest fashion trends. Shop all of the different watch straps you could possibly want and switch them out as often as you prefer for looks that are always on point. You'll love how these watches keep you connected to everything that's important to you without having to constantly check your phone or your calendar.
Creative Originals Love Kate Spade Watches
Whether you're shopping for yourself or your best friend, you can rest assured that a kate spade watch is a gift that encourages her creativity and originality. Watches by kate spade are designed to encourage women across the globe to live life to the fullest. Women can do everything they set their minds to. Dream big, make it happen and celebrate. These watches are the perfect combination of strength, beauty, power and grace. Whether you opt for a delicate, small watch or a larger, sturdier one, these kate spade watches are sure to last season after season. You'll love the little pop of personality they add to your wardrobe lineup and how they take even the most casual outfits to the next level.