Fashion's Favorite Smartwatches
Tap into the latest and greatest tech from all the best
brands – all in one place.
SHOP NOW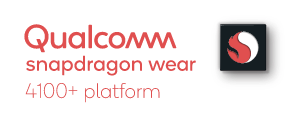 iPhone® and Android™ compatible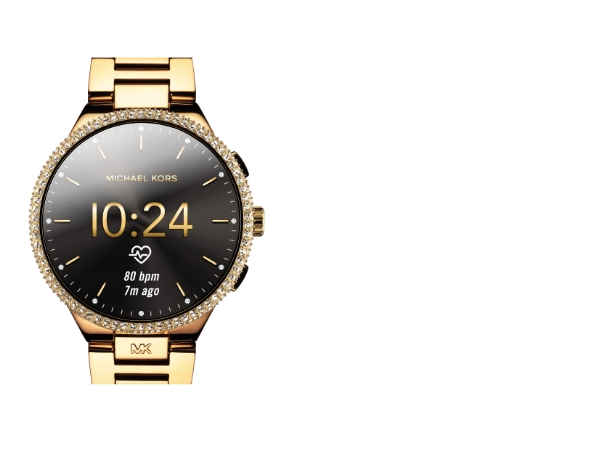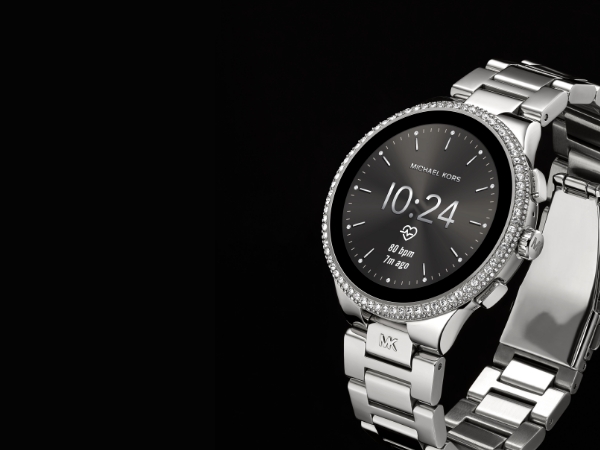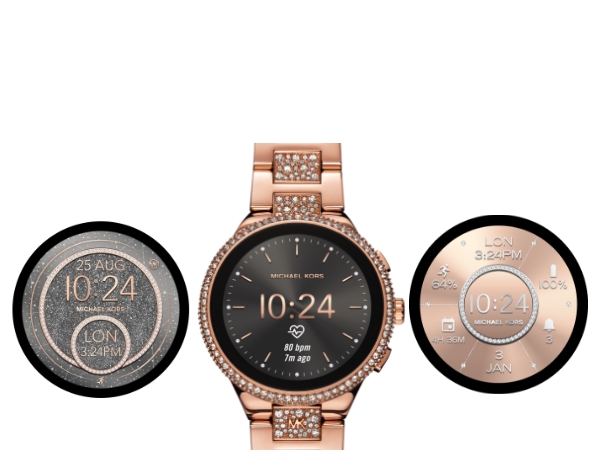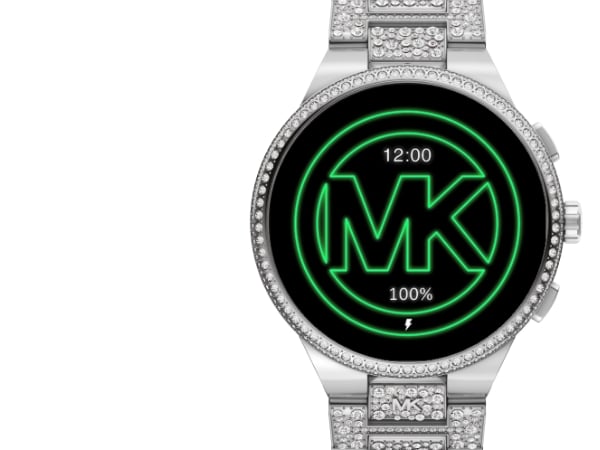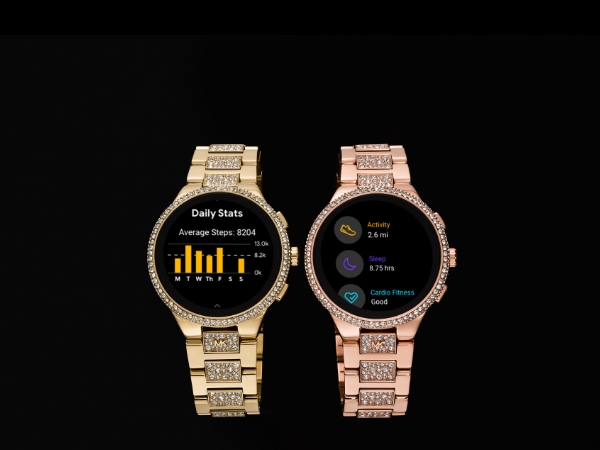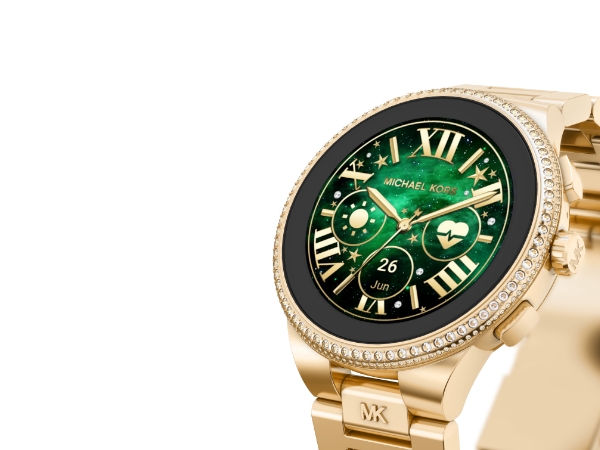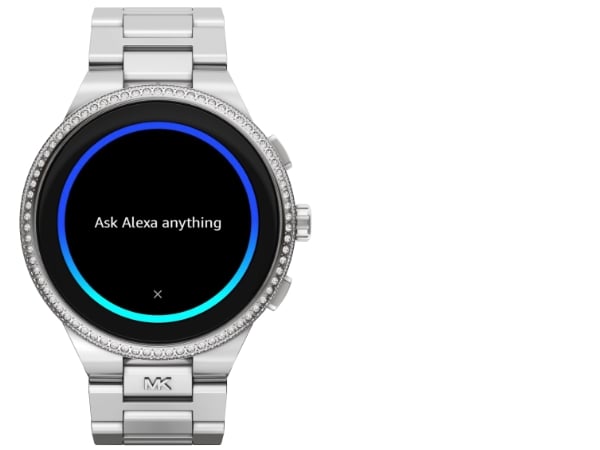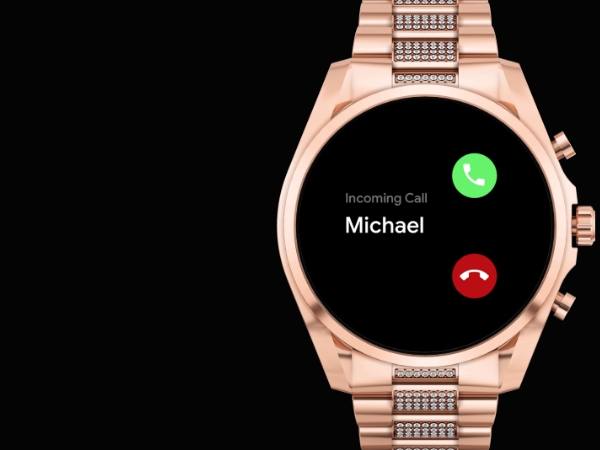 Wear OS by Google works with phones running the latest version of Android (excluding Go edition and phones without
Google Play Store) or iOS. Supported features may vary between platforms and countries with compatability subject to change.
*Google Assistant is not available in certain languages and countries. Google is a trademark of Google LLC.
*Watch must be connected to a smartphone and within Bluetooth® range of phone to make and/or take calls.
New Smartwatch Styles From Designers You Love
Whether it's a new season, new job, or just a new day, you deserve a new smartwatch from your favorite designer brands. At Watch Station International, we're serving up all of the best new smartwatch designs with must-have functionality to keep your look fresh and your tech game on point. Our Michael Kors smartwatch features new technology that will help you keep track of your most important things while sporting iconic MK design details you love. Our new Diesel smartwatch will also have you doing a double take with its capabilities and rugged style that looks great in every setting. There's always something to love with a Fossil smartwatch, and the Fossil Gen 6 is no exception. A new fashion smart watch from any of these brands is an instant upgrade to your wardrobe, giving you fashion and functionality like never before. Shop our latest designer smart watches and start living your best life today.
Latest Designer Smart Watches Feature Must-Have Tech
When it comes to shopping the latest designer smart watches, Watch Station is your dream destination. Along with a wide array of traditional watches from designers like DKNY, Emporio Armani and so many more, we also have the most high-tech smartwatches featuring the latest processors, functionalities and more.
Our new Michael Kors smartwatch is the perfect combination of beauty and brains. Signature MK design styles wrap around our latest Qualcomm® 4100+ processor to give you flawless style and the fastest tech in this Michael Kors Gen 6 Bradshaw smartwatch. This new MK smart watch also features faster charging times, giving you an 80% charge in just over 30 minutes so you never have to miss out or fall behind. Versatile and customizable watch dials make it easy to match your watch to your mood, outfit or occasion and still show off your unique style. Our new Michael Kors smartwatch also features brand new health and wellness functionalities so you can easily and accurately track your health goals. The new SpO2 sensor on our Michael Kors Bradshaw smart watch allows you to breathe easier by giving you estimated blood oxygen measurements to see how well your body is circulating oxygen. The upgraded heart rate tracker featured in our new designer smart watches is continuous and features an improved sensor that works better in even more situations.
Our new Diesel Shifter smartwatch also features must-have functionalities like the Qualcomm® 4100+ processor, intuitive SpO2 sensor and 2 times faster charging capability. These innovative smartwatches feature a hypercircle display, more payment options and improved watch faces so you can customize your watch to match any look. Our new Diesel smart watch enhances your everyday with features like a waterproof speaker, voice calling, multi-day battery modes depending on usage, increased storage, call, text and social media notifications and apps like Google Assistant, Google Pay, Google Fit and more. Each of our new smartwatch designs allows you to do more, track more and stay stylish without breaking a sweat. The Diesel Shifter smart watch is designed to make your everyday as easy and stylish as possible.
Don't Miss Out On Our New Smartwatches
New designer smart watches allow you to access the information that's most important to you without compromising your love of fashion. The Fossil Gen 6 comes in the timeless designs you know and love with upgraded technology to help you not only get through your day, but thrive. This newest fashion smart watch also features the SpO2 sensor and improved heart rate tracker so you can always keep track of what's important to you without being overwhelmed. The Fossil smartwatch Gen 6 is just one of our new smartwatch designs that makes shopping fun. Whether you're looking for something to help you through your day or shopping for a birthday gift for your best friend, our newest designer smart watches are the way to go. Shop your favorite styles today!