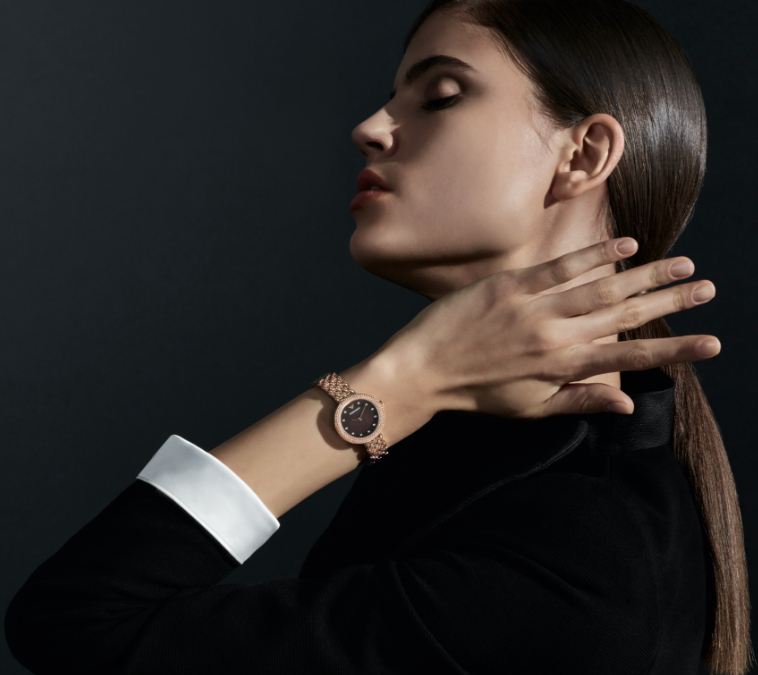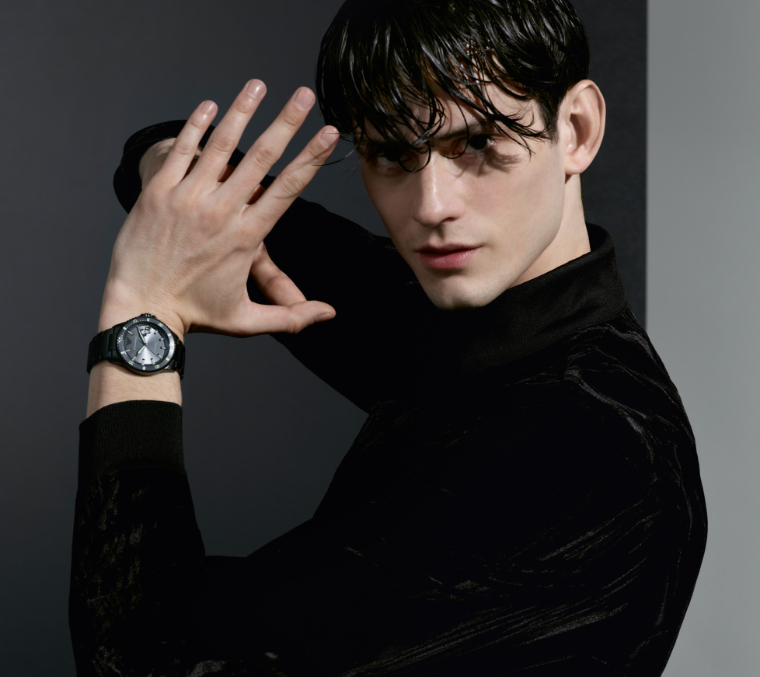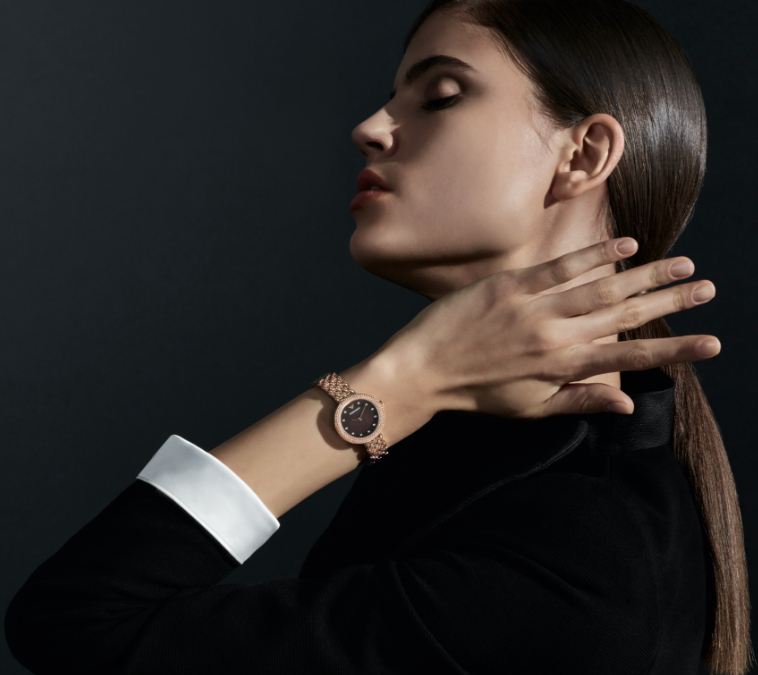 Launched in 1981 with a new democratic attitude toward fashion, Emporio Armani offers contemporary designs with a metropolitan energy and free-spirited nature reflective of today's youth.
SHOP NOW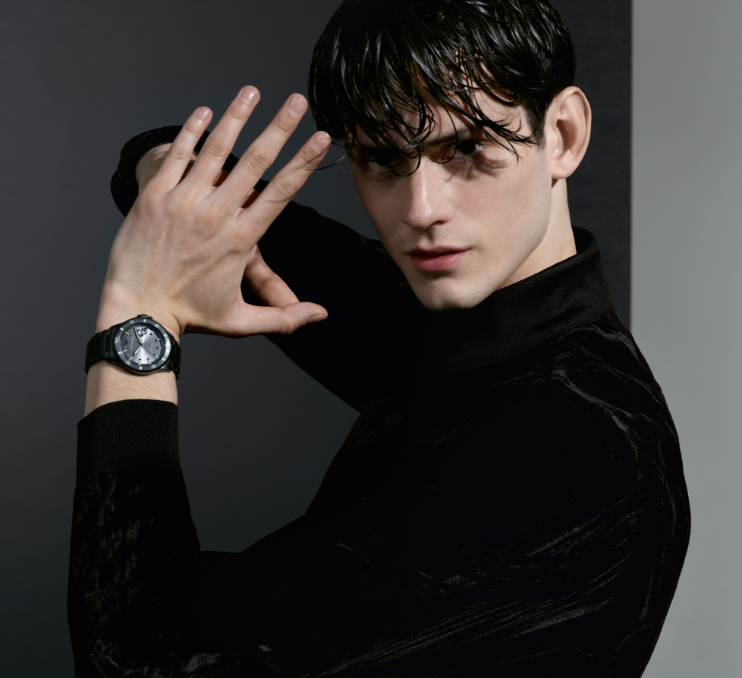 EMPORIO ARMANI WATCHES & JEWELLERY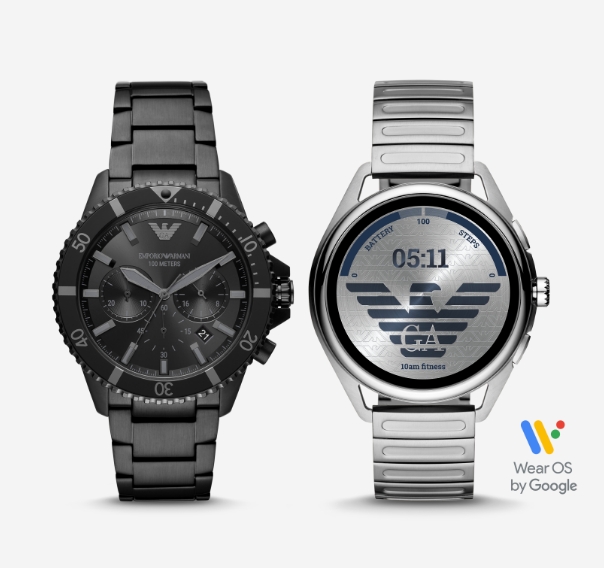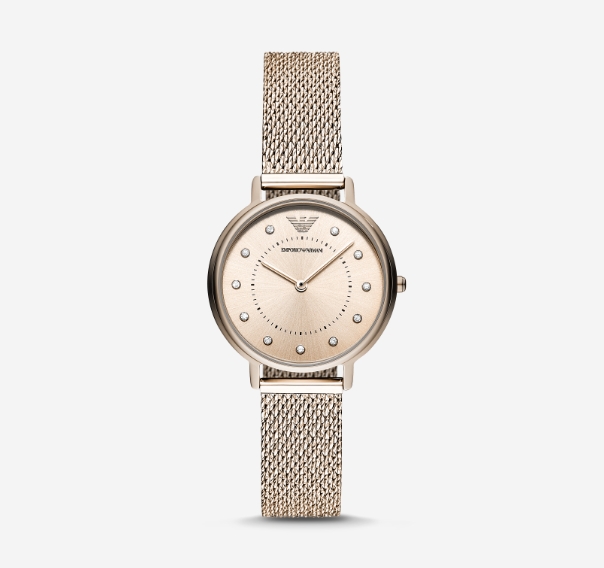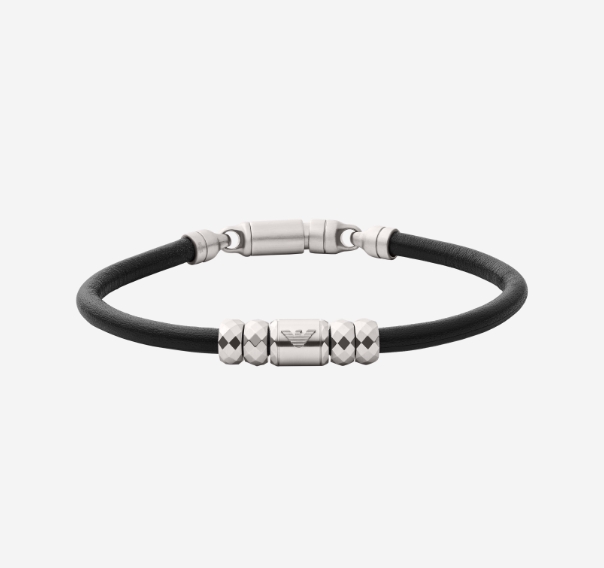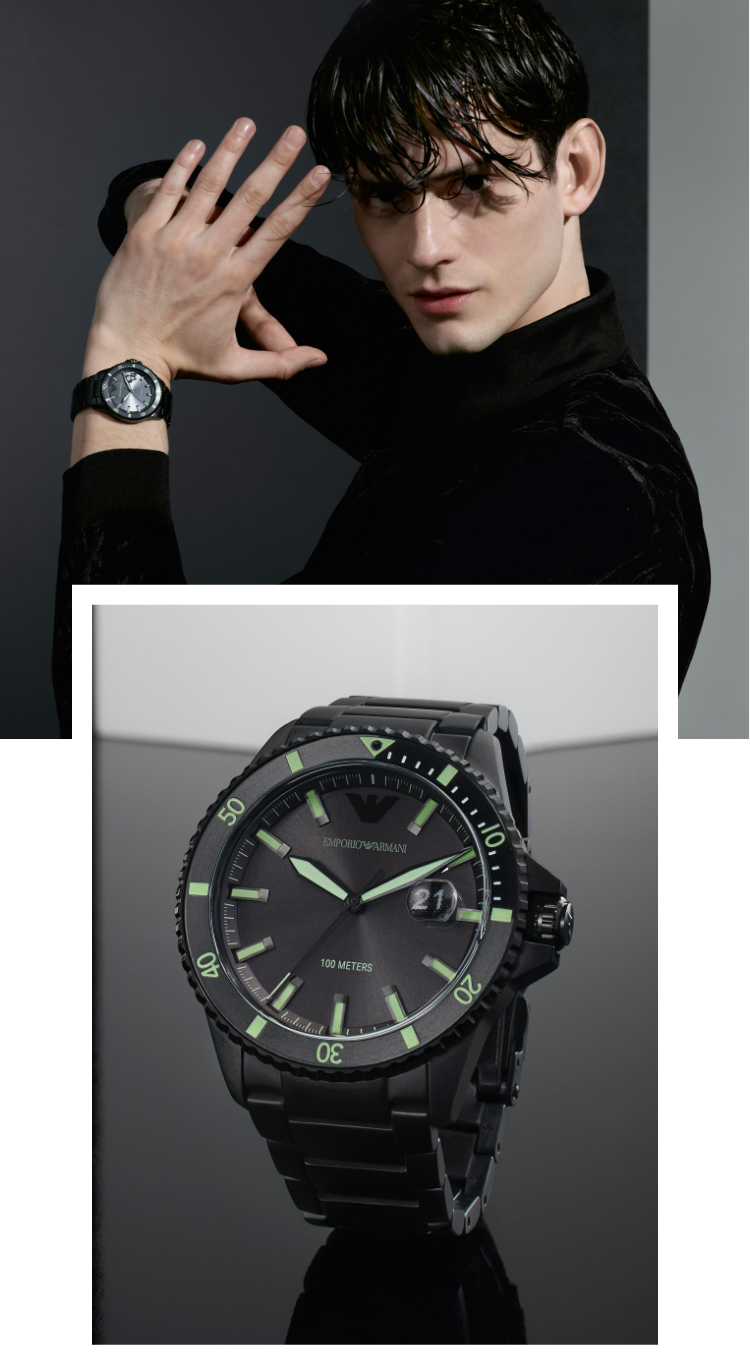 OUR LATEST
OBSESSION
A fresh autumn take on sporty style, Emporio Armani debuts a new chronograph movement on best-selling dive-inspired watches featuring rotating tachymeter toprings and a seasonally inspired colour palette.
SHOP MEN'S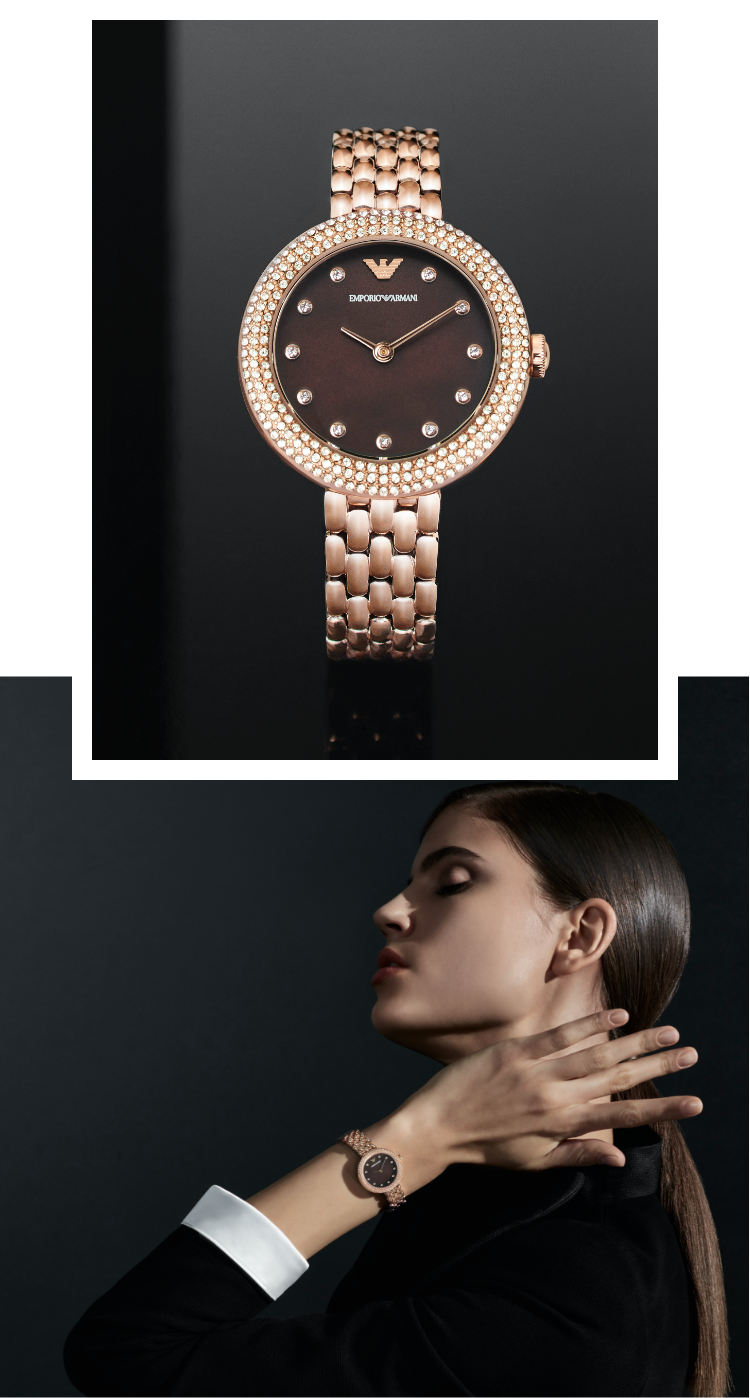 MOST WANTED
Emporio Armani's signature watch style is introduced in a smaller 22 mm case size, while sparkling toprings and innovative bracelets in this autumn's must-have fashion colours offer contemporary glamour in petite and classic 30 mm styles.
SHOP WOMEN'S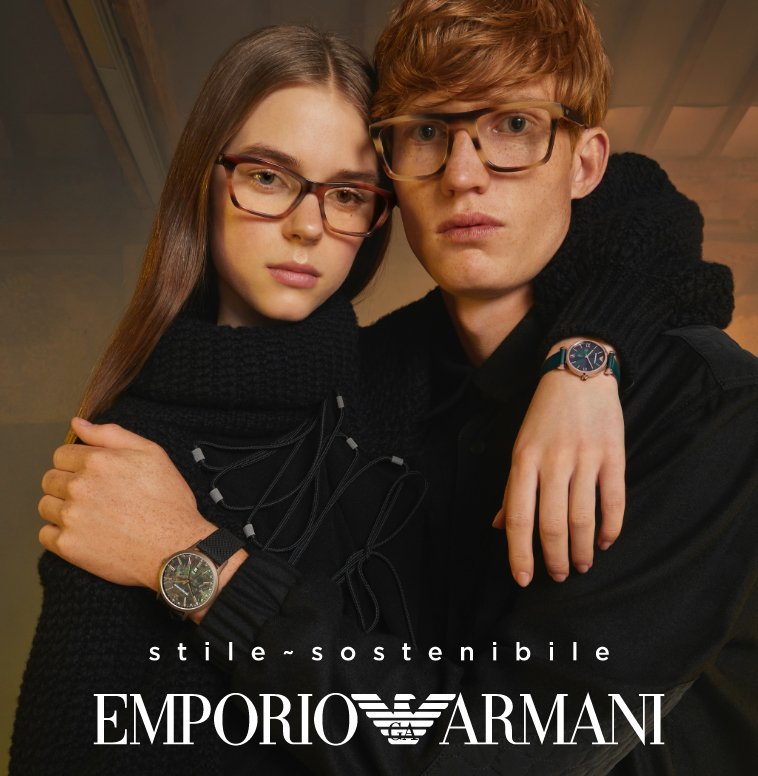 INTRODUCING
EMPORIO ARMANI'S SUSTAINABLE CAPSULE COLLECTION
Inspired by nature and sourced from responsible materials, Emporio Armani's sustainability capsule integrates contemporary Milanese fashion and eco-friendly practices into a must-have line of modern timepieces.
SHOP WATCHES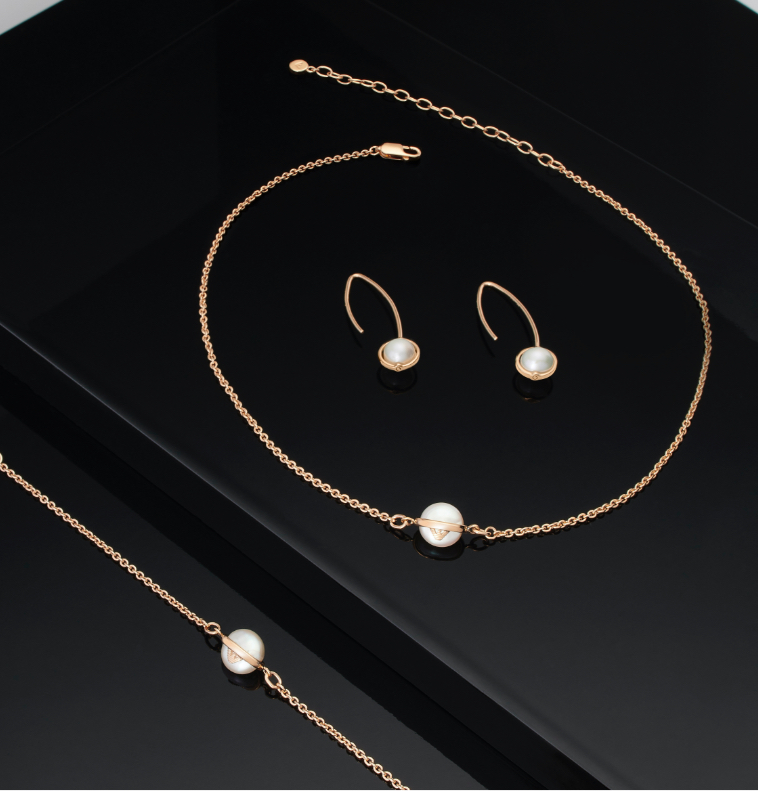 CLASSIC PEARLS
MADE MODERN
New delicately-sized accessories showcase a perfect blend of classic design and contemporary Italian style with baroque cultured freshwater pearls, rose gold-tones and pavé details for a distinctly Emporio Armani look.
SHOP JEWELLERY
Emporio Armani Watches Create Fashion Possibilities
Your optimistic energy allows you to be anything and everything you want. You're comfortable expressing yourself with a laid-back look, but you're an expert at dressing up. Emporio Armani watches are as dynamic as you are and exhibit a style that is anything but boring. Contemporary free spirits find their upbeat personality reflected in each Armani watch for men and women. Options that are classic or colourful, sleek or standout let you embrace who you are and who you want to be.
Emporio Armani watches come in a variety of designs to suit your mood or occasion. Subtle leather straps play up a casual or sporty vibe for an easygoing aesthetic. Stainless steel Armani watches capture a seamless sophistication that will help you elevate any outfit. Watch Station also has Armani jewellery that is as versatile as your personality. Necklaces, earrings, bracelets and more provide excitement and interest to each look you put together. With Emporio Armani watches and accessories, you'll have no problem showing off your unique style perspective.
Armani Watches Help You Embrace Life
There's no limit to the places that Armani watches can take you. From your backyard to abroad, the multifaceted design of these timepieces easily matches your carefree but confident nature. Savour every second of a hangout or relaxing day with an Emporio Armani watch that goes with your casual and cool look. Then, easily transition into a more elevated style as the sun goes down and the city comes alive. An Armani watch on your wrist keeps you on schedule on a night on the town as you visit all your favourite spots. The thrill of exploration makes Emporio Armani watches your perfect accessory. On your next adventure, an Armani smartwatch will help you live life to the fullest without being attached to your phone the whole time. Features like music control will help you get the party started and curate your ideal atmosphere at any gathering. Your Google Assistant will also keep you in the know and on the latest pulse of what's going on.
You can never go wrong with Armani jewellery that reflects your modern, metropolitan aesthetic. For memorable moments or for every day, these fun accessories make very special statement pieces. Made from fine materials in the latest styles, jewellery for men and women allows your youthful vitality to shine through. These bright pieces are the arm candy every contemporary fashion lover will be sporting (along with an Armani watch).
Make Your Mark With Emporio Armani Watches
With an Emporio Armani watch, you can take the world by storm and do so right on schedule. Your vivacious personality can't be contained. Armani watches, smartwatches and jewellery invite you to express it in bold and exciting ways. For free spirits, goal-setters or any combination of traits that make you one of a kind, your style potential is unlimited with these Emporio Armani pieces. Begin exploring every dynamic design at Watch Station to find an accessory that makes you feel like the confident and unique individual you are.