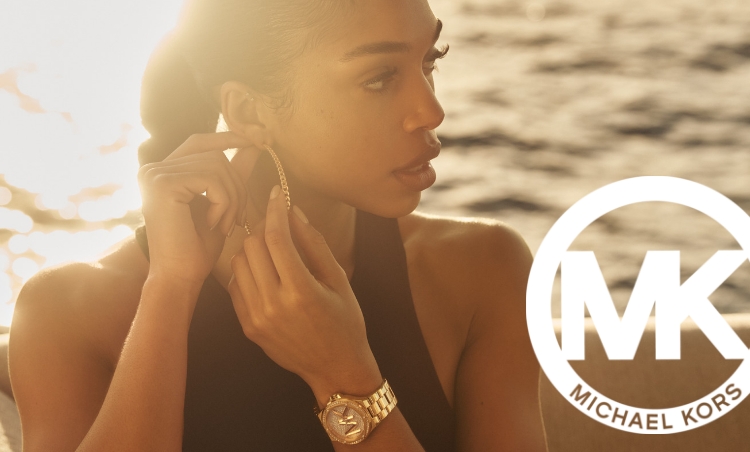 MICHAEL KORS WATCHES & JEWELLERY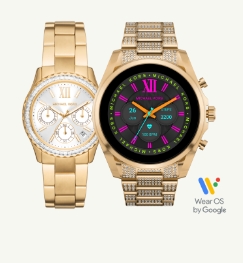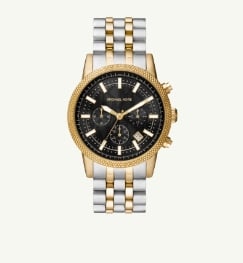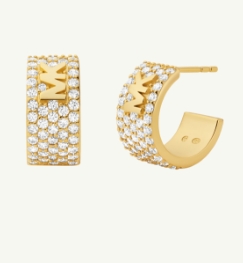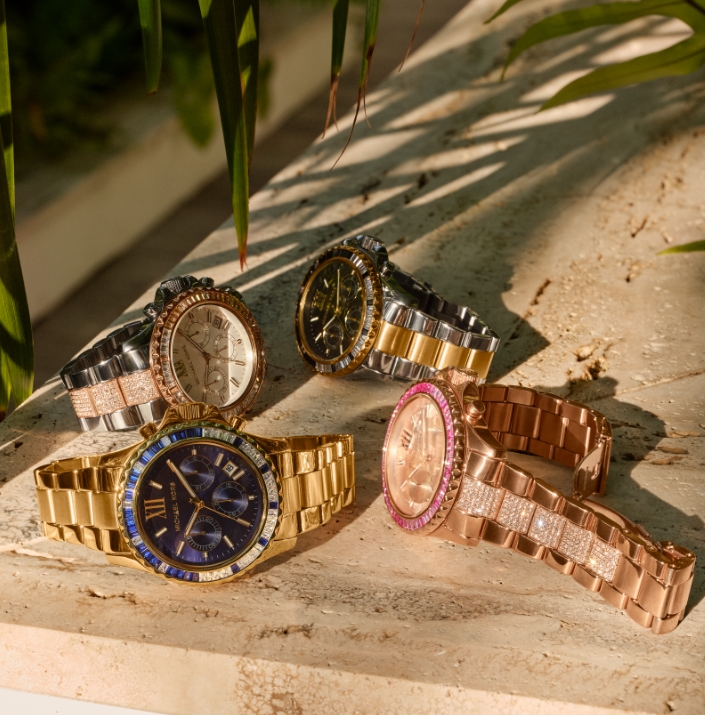 AN ICONIC
SILHOUETTE
Michael Kors has updated the iconic Everest
Chronograph watch with details from modern,
oversized baguette stones to pavé accents.
SHOP EVEREST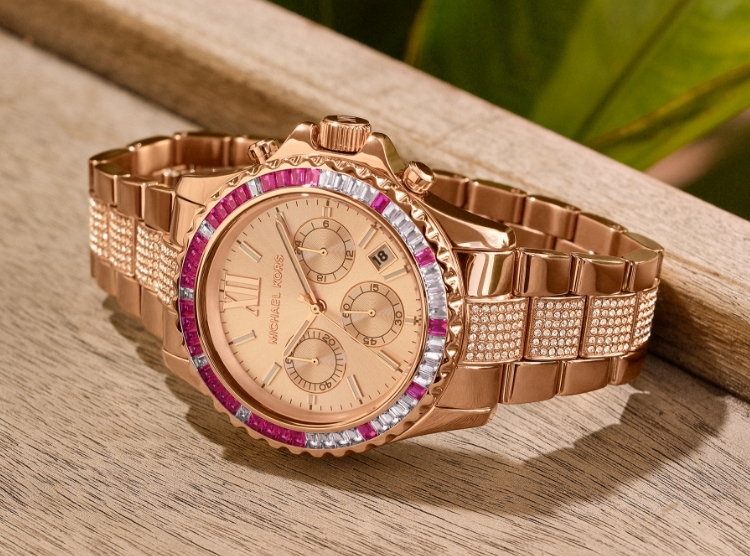 Watches by Michael Kors Elevate Your Everyday
With everything on your plate, you deserve a luxurious accessory that matches your abilities and makes you feel cared for. Watches by Michael Kors are the foolproof method to add indulgence and excitement to your busiest days. High-quality materials and elegant designs make these timepieces the perfect way to stay on track in style. Watch Station has Michael Kors watches for men and women that keep up with your demanding lifestyle, with the versatility to complement every look. Our selection of all the latest styles from the brand you know and love is sure to have an MK watch that speaks to you.
Beyond traditional varieties, MK Access smartwatches are the perfect assistant for a go-getter like you. Smartphone notifications and other handy features from watches by Michael Kors keep you in the loop as you check off everything on your to-do list. Add a little glamour to your reality with Michael Kors jewellery. These dazzling accessories will infuse luxury into every experience—from the morning commute to the office boardroom. Earrings, bracelets, necklaces and more are crafted with fine materials for an elegance that will withstand the test of time. Whether you're looking for a classic timepiece, a high-tech helper or charming jewellery, these Michael Kors watches and accessories are ready to complement all you have to offer.
Michael Kors Watches Help You Finesse Your Busy Lifestyle
Watch Station's MK pieces will help you not miss a beat during your 9-to-5 and beyond. In fact, your Michael Kors watch makes it easy to stay on schedule and look great while doing it. From the moment you walk into the office with your morning coffee to the moment you sign off on that final email and clock out, a dynamic watch by Michael Kors on your wrist will assert your capabilities and make you feel empowered. Meetings, presentations and big assignments are no match for your effortless style and put-together preparation.
For productive work conferences or daring cross-country escapades, a Michael Kors Access smartwatch is your best travel buddy. Features like Bluetooth-enabled calling will help you stay in touch without having to dig your phone out of your carry-on. Meanwhile, the activity monitor will keep track of all your steps, through winding cobblestone roads and on the streets of a busy metropolis. You'll be in good hands either way, as you rely on the untethered GPS to get you where you need to go. For every activity an adventurer could choose, a Michael Kors watch is ready for the journey. A casual weekend, for instance, is the perfect time to enjoy your MK accessories. A laidback look gains immediate polish with the addition of a sophisticated jewellery piece or watch by Michael Kors. No matter the dress code, outfits relaxed or upscale are all instantly improved by the addition of something from Michael Kors.
Make Every Moment Special With Watches by Michael Kors
You're an expert at handling the ever-changing demands of life, and your Michael Kors watch is ready to join you for whatever lies ahead. These jewellery pieces, smartwatches and traditional watches by Michael Kors are the luxury styles you deserve. Explore all of the MK possibilities available at Watch Station today and get started on refreshing your day-to-day wardrobe.