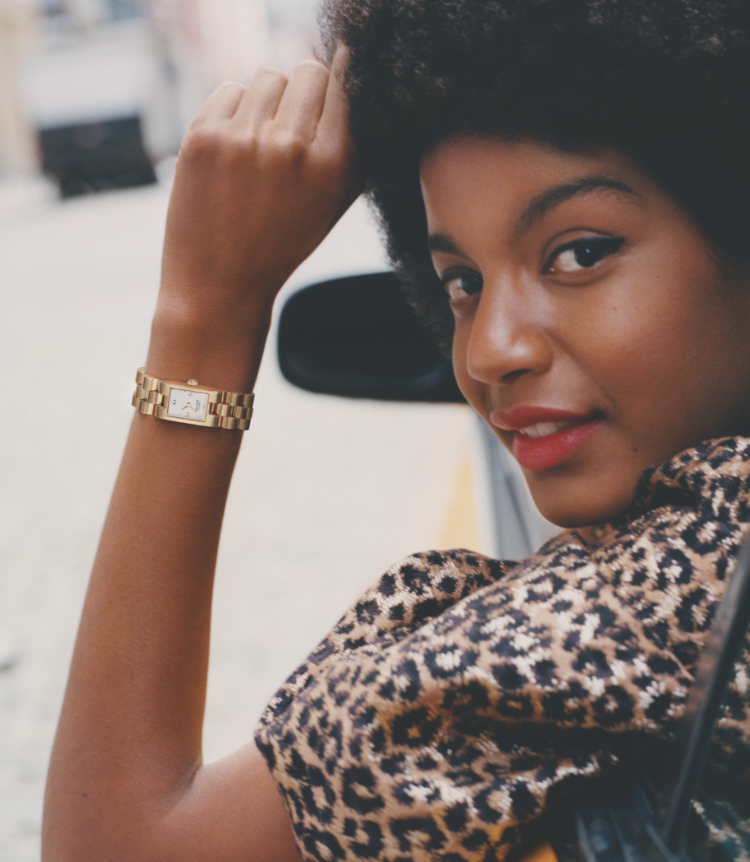 kate spade new york is a celebration of women across time zones, generations and style creeds who are living their individual lives to the full.
SHOP NOW
FIRST-EVER
Bumper
Compatible with your Apple Watch®, new kate spade new york bumpers spark attention in rose gold-tone glitter and tortoiseshell designs.
SHOP APPLE® ACCESSORIES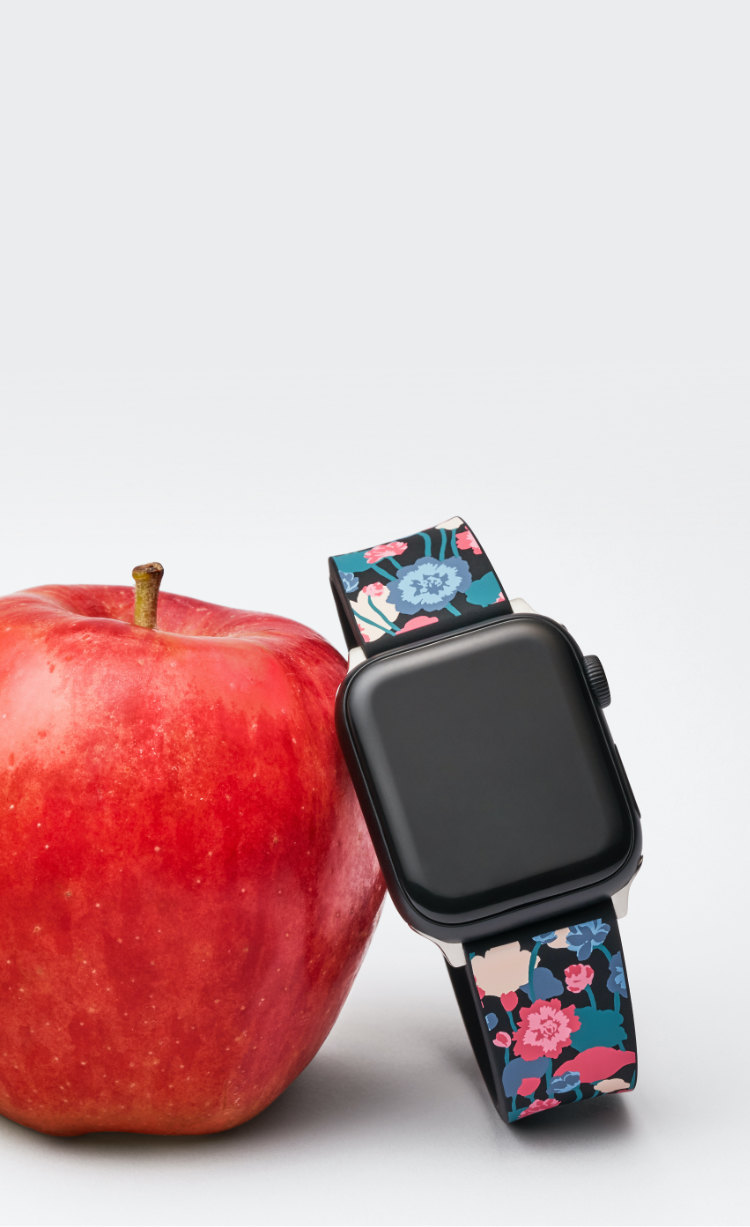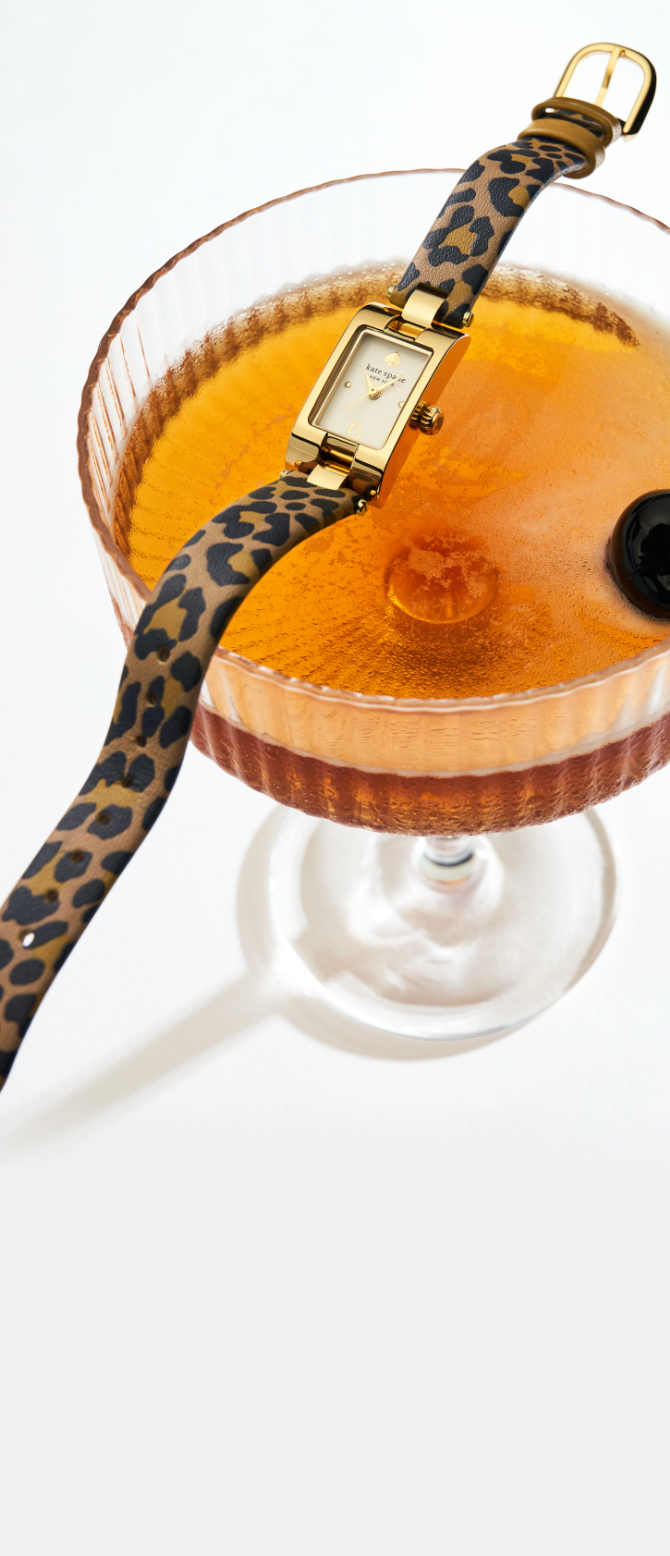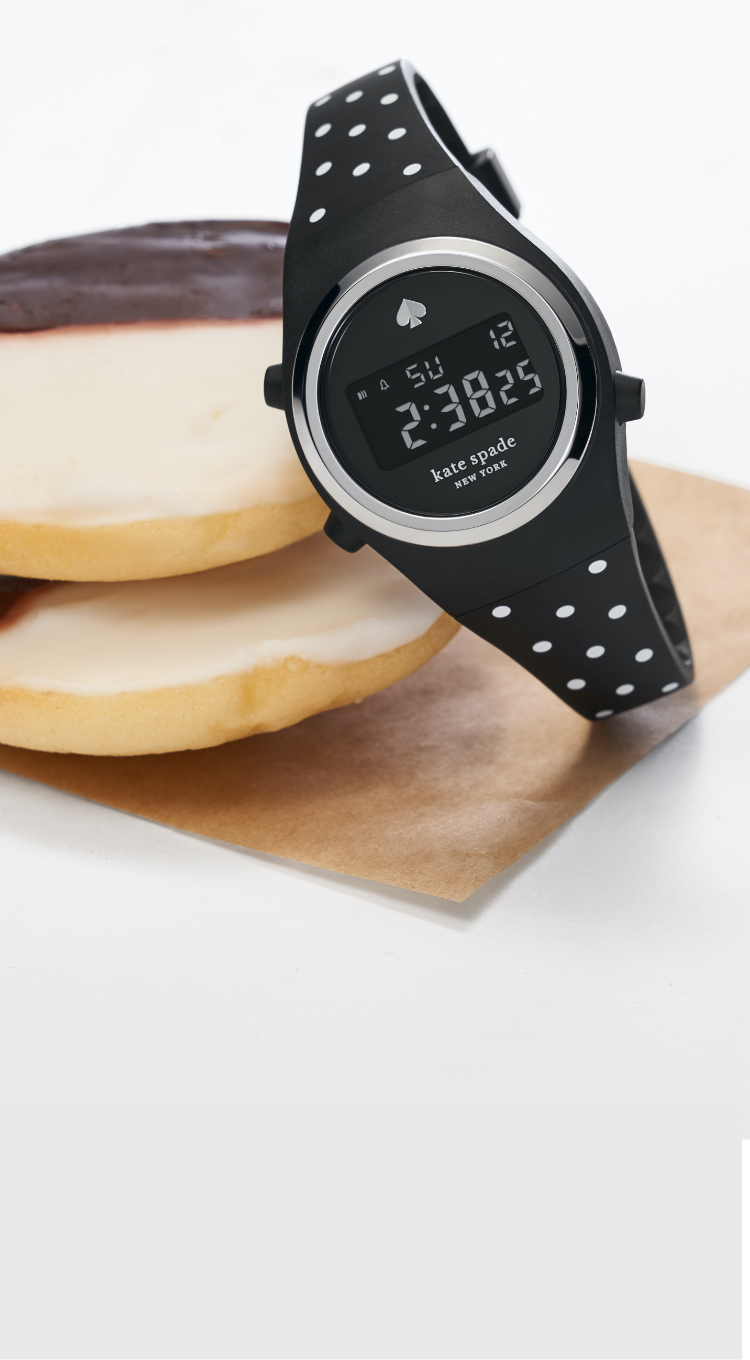 Kate Spade Watches Add Cheerful Design to Life
Infuse every day with optimism by adding a Kate Spade watch to your wardrobe. Fun colours and designs make watches by Kate Spade the perfect way to add energy to any outfit. For your standard routine or for an exciting celebration, these accessories add a dash of playful spirit and an undeniably chic style. One-of-a-kind Kate Spade watches feature memorable details like intricate watch faces, and strap styles packed with personality. When you put a watch by Kate Spade on your wrist, you'll be sure to feel like the unique, sophisticated individual that you are.
Find the piece that's perfectly suited for you from the Kate Spade watch selection at Watch Station International. Browse plenty of options that accommodate unique tastes ranging from feminine and vintage to minimalist and modern, all in one place. Take function and personalization a step further by choosing fashionable Kate Spade smartwatches. Interchangeable straps and a variety of adorable watch dials allow you to match your watch to your mood and keep up to date with the latest information, no matter where you are. Whatever look you're going for, watches by Kate Spade are here to give you the freedom of expression you crave.
Watches by Kate Spade Celebrate Your Personal Style
Watches by Kate Spade transform any to-do into a party. With these accessories in your closet, you'll upgrade your regular day prep to a whole new level of fun. For big events or for simply celebrating the small wins, Kate Spade watches add a bright and playful touch to your everyday and special occasions. Thoughtful designs make these timepieces easy to transition from the office to happy hour and over to weekend brunch, while personality-filled details help you express yourself in any situation. Sophisticated features and just the right amount of colour add a bold, confident spirit to all of your looks.
Enjoy the Kate Spade excitement in a style that makes you feel like your most fashionable self. A Kate Spade leather watch conveys classic good looks that can be dressed up or down, while bracelet watches by Kate Spade elevate your favourite outfits. A little glitz never hurt anybody, right? In options of rose gold, silver and gold, you can choose your own way to shine. Watch Station International also has silicone Kate Spade watches, perfect for the woman on the go. You can even snag a Kate Spade apple watch band to add feminine flair to your wearable tech. Whatever accessorizing rules you follow, every look is enhanced with a watch by Kate Spade.
Energize every fashion moment with Kate Spade watches
The power of an accessory to brighten up a day is never more boldly stated than with a Kate Spade watch. Armed with an optimistic attitude and a watch by Kate Spade, you're ready to take on the world. Share some cheer with a loved one by gifting one of these can't-go-wrong accessories on any occasion. Any one of our Kate Spade watches for women would make the perfect gift for work promotions, graduations or simply because! Whether it's for yourself or your favourite leading lady, these timepieces are the ultimate mood booster. Discover all the chic, feminine and fun styles available by shopping our variety of watches by Kate Spade at Watch Station International today.